At NTHS, we are committed to the recognition of excellence in every aspect of Career and Technical Education – Not only in exemplary student achievement, but also in community service, and contributions from business, industry, and educational professionals as well. We encourage all our members and their schools to get involved outside of the classroom in their communities as they strive to model the 7 Attributes of NTHS – Responsibility, Honesty, Citizenship, Leadership, Service, Skill, and Scholarship.
The Silver Star of Excellence Awards were designed to honor and celebrate NTHS chapters across the country for their educational excellence as well as their community involvement. This award encourages chapters to promote NTHS values in both their schools and their communities, and that's why we are so very proud to officially announce the recipients of this year's Silver Star of Excellence!
School Division
Central Arizona Valley Institute of Technology (CAVIT)
Coolidge, AZ
St. Clair County Technical Education Center (TEC)
Marysville, MI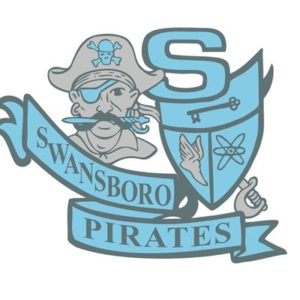 Swansboro High School
Swansboro, NC
Business Division
Prairie Lakes HealthCare System
Waterdown, SD
Congratulations to these outstanding NTHS Chapters, schools, and businesses! Keep your eyes on our blog, because over the next few weeks, we'll be highlighting each one of them as we continue to celebrate what they've accomplished in their schools and in their communities!