CTSO Partners
Career and Technical Student Organizations (CTSOs) partner with the National Technical Honor Society to promote educational excellence and higher standards for career and technical education. As an active partner, NTHS sponsors scholarship funding, promotional events, and attends national conferences to increase awareness of CTSOs.
The National Technical Honor Society has established strong, working partnerships with the following Career and Technical Student Organizations in a national effort to recognize achievement and promote higher standards for CTE students.
Business and Industry Sponsors
Support from business and industry partners is critical to the vitality of career and technical education. NTHS understands the vital role business and industry plays in successful CTE programs, and strives to help both businesses and CTE programs come together more effectively for the benefit of its members. The key to NTHS is supporting students by forging positive relationships between business and education so that learning is an applicable element in the hiring process.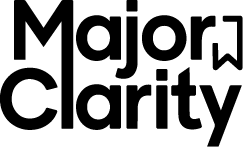 NTHS has partnered with MajorClarity to provide the NTHS Career Readiness Portal and the Employability Skills Micro-Credential. Learn more here.

We are proud to partner of CareerSafe, a leading provider of online career development and safety training programs to provide NTHS high school members with special perks when purchasing the CareerSafe's OSHA 10-Hour training course through the NTHS member portal. Learn more here.

Shop online for all your tech and electronics needs, including customizable PC options not available anywhere else. Shop Now: www.lenovo.com/us/en/nths
Your NTHS Office Depot® Member Benefits Program, previously Office Depot Business Solutions Division, has been rebranded to ODP Business Solutions™. This exciting evolution allows the program to be more agile and innovative. You'll receive savings of up to 75% on the Best Value List of preferred products with free next-business-day delivery or pick up your online order via in-store and curbside pickup.

Building Success. Building Hope. Express Employment Professionals is a leading staffing provider in the U.S., Canada and South Africa. Every day, we help job seekers find work and help businesses find qualified employees. Express Employment Professionals puts people to work. The company generated $3.4 billion in sales and employed more than 540,000 people in 2017. Our long-term goal is to put a million people to work annually. Founded in 1983, Express has over 800 franchise locations worldwide.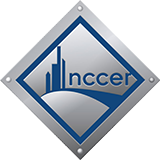 The mission of the National Center for Construction Education and Research is to build a safe, productive and sustainable workforce of craft professionals. Our vision is to be universally recognized by industry and government as the training, assessment, certification and career development standard for construction and maintenance craft professionals.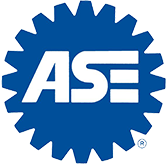 ASE promotes excellence in automotive repair and service. over 300,000 Automotive Technician and Service Professionals hold ASE Certifications. ASE Certified Technicians work in every part of the automotive service industry. We certify the automotive technician and service professionals not the auto shops.

Career Technical Education (CTE) is at the forefront of our nation's efforts to drive America's success and vitality. It is our commitment to support our members, collaborate with partners and engage policymakers to advance CTE – learning that works for students, for secondary and postsecondary schools, for businesses and industry, and for America.
Be a Sponsor or Partner with NTHS
In addition, NTHS welcomes industry partnerships to build the Jon H. Poteat Scholarship Foundation. The more financial assistance offered to CTE students, the more recognition NTHS and you can bring to top students who seek to work in technical fields. Support NTHS in its commitment to recognize top career and technical students. Partner with NTHS to…

Reward
Scholastic Achievement

Increase
Scholarship Opportunities

Enhance
Recognition For CTE Students

Strengthen
Educational Excellence In America

Build
A Positive Image For Career and Technical Education