Honorary Membership
Recognizing advisory committee members, business, and industry leaders is important to partnership development and fundamental to every NTHS induction ceremony. Each Honorary Membership includes a personalized certificate in a custom presentation frame, membership pin, and personal letter of appreciation. There is no limit to the number of NTHS Honorary Members your school may recognize and honor.
Here are a few suggestions to consider:
Award Honorary Memberships at your induction ceremony to individuals and businesses that have made significant contributions to your school and students.
Candidates may represent education, government, business, industry or any other field where support of CTE is evident.
Inviting and recognizing local human resource officers is a great opportunity to showcase your skilled, talented students.
Show your appreciation for Advisory Council members.
Award your NTHS Advisor for their commitment and time.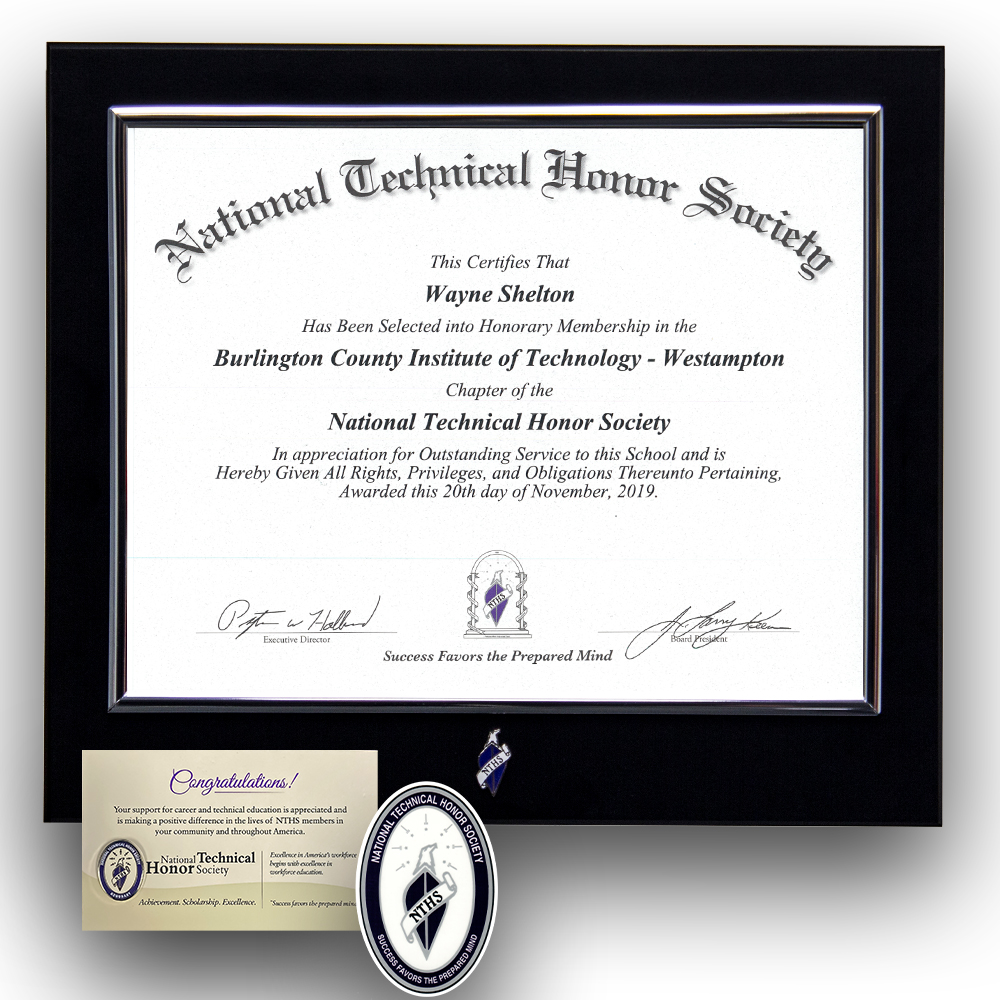 The cost to recognize honorary members is only $35.00 – a worthy investment in local partnership development. As an advisor simply login and click on Register Honorary Members.