Every year at the end of July, we set aside a weekend to host our annual Board of Directors meeting. Most years, this means our board members from all across the country converge at NTHS Headquarters in Western North Carolina to celebrate the year's successes, plan for the future, and enjoy each other's company.
This year was no exception, although the meeting itself looked a bit different than what we're used to. Out of an abundance of caution, NTHS chose to host our very first virtual Annual Board of Directors meeting. Though we missed being able to see each other in person, we still made the most of this highly anticipated occasion, and spent the time planning for a successful new school year.
NTHS is fortunate to have such a dedicated group of executives, professionals, and educators who are willing to spend their time and energy lending their expertise and knowledge to our organization, and we would not be where we are without their wisdom and leadership.
This year, we're thrilled to welcome three new Board of Directors members, and we'd like to introduce you to them!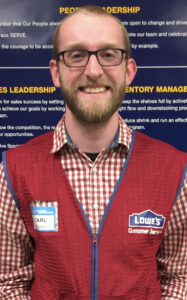 Meet Carl
Carl Coffey has been in the home improvement/trades field for over 16 years. What started as a few years of light carpentry, drywall, and commercial maintenance, turned into a home improvement retail career.
Carl has been with Lowe's US Home Improvement for over 13 years, and has managed the Skilled Trades/In Home Service's network in NC and SC for more than 8 years. As Director of Services, he manages over 500 companies, ranging from single owner operator carpenters, to large plumbing companies with 250+ manned trucks on the road. He also manages 11 District Managers across the two states, and 137 outside sales people, who make their living off of confidence in their skilled trades partners.
"In my current role, I am responsible for the recruitment, growth, and engagement of the trades people to complete everything from small handyman work, to full scale remodels. The health and viability of the trades outside of Lowe's is critical to our success, and a deep personal passion of mine."
Carl has participated on advisory council's for AB Tech, and Western Carolina University's Construction Management program, as well as their Career Development Program. He has been involved on the boards for Boys and Girls Club of America, Asheville's Business Advisory Council, Goodwill Industry, Charlotte's Project PIECE 2.0, and Charlotte's Economic Advisory Council.
"All of these are due to an intense passion for revitalizing our communities and the next generation through rebuilding a middle class via the trades. With the decline of the trades we have seen a budding affordable housing crisis, and dwindling middle class full of skilled workers changing the world around them. The trades are empowering and enlightening, and because of this, I want to be a deeper part of the good works of the NTHS."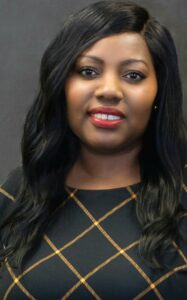 Meet Dessie
Dessie Hall is the Director of Student Activities at Atlanta Technical College (ATC). She has been employed with the state of Georgia for over 23 years, which includes 16 years with the Technical College System of Georgia (TCSG). Dessie is currently the NTHS Advisor for Atlanta Technical College, and she was featured as an outstanding NTHS Advisor of the Month in October last year.
She has served as the main advisor since 2013. Under her leadership, the ATC chapter has increased their membership annually, and students have been recognized for their achievements, as well as, been more involved in the community.
Dessie also serves as the state advisor for TCSG Georgia Student Government Association (GSGA) and is a deputy registrar for the Fulton County Voter Registration Office. Previously, she served as the state advisor for SkillsUSA Georgia Postsecondary.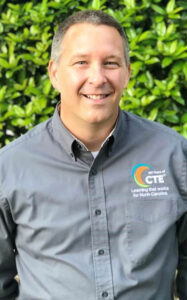 Meet Trey
Atkins "Trey" Michael, M.Ed., PMP is a lifelong North Carolina citizen and a champion for student success. Trey has served the Career and Technical Education Division of the NC Department of Public Instruction for 19 years as a Marketing Education Consultant, Special Assistant for Curriculum and Assessment, Section Chief, and currently as the State Director. In these roles, he has worked with business and industry partners, teachers, local staff, and other state agencies to ensure students and teachers have the best tools possible to prepare students for success in the workforce and postsecondary education.
Trey has served with multiple Boards focused on education, such as the DECA Programs of Study Task Force, the ASE Education Foundation Board, NC Financial Literacy Council, and the NCWorks Commission. He has also served multiple terms as the President of the Consortium for Entrepreneurship Education and as the Chair of the Board of Trustees for the MBA Research and Curriculum Center.
We are absolutely honored to have these skilled and experienced leaders join the NTHS family, and we can't wait to see the opportunities and success the new year will bring!