The staff at NTHS is eternally grateful for the hard work, perseverance, and effort all our Advisors pour into their roles as NTHS leadership, and into their students on a daily basis. We know that we literally could not continue our mission to honor high-achieving Career and Technical Education students all across the nation without their constant support and dedication.
But every once in a while, we're just dazzled by an Advisor that truly goes above and beyond to engage and enrich their NTHS members… And these people are truly our shining stars!
So this month, we'd like to introduce you to our friend, Dessie Hall.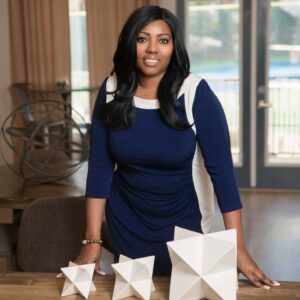 Dessie has been an NTHS Advisor for 6 years at Atlanta Technical College in Atlanta, GA, where she oversees Student Life.
We asked her a few questions so we could get to know her a little better…
Why is Career and Technical Education important to you?
CTE prepares students for their careers and I get an opportunity to be a part of their journey from start to finish. It's pretty exciting to watch students grow and develop into skilled workers and entrepreneurs. My position allows me to see the fruit of my labor. That's important to me because I love seeing lives transform.
As the leader of your school's NTHS chapter, what accomplishments (yours or your students') are you most proud of?
Our chapter received the Silver Star of Excellence Award and Outstanding Chapter award 2014-2015.
Ahmad Johnson, former NTHS president was recognized as the national ambassador for NTHS 2014-2015.
I received an NTHS award for 6 years of service with the NTHS national office and chosen as the 2019 NTHS Advisor of the Year for TCSG.
Have you done any activities, projects, campaigns, and/or community outreach with your NTHS chapter that you feel were successful? Tell us about them!
American Cancer Society (Relay for Life of South Fulton)- We participate with this event, annually. We received the Silver Sponsor Award in 2016.
Coat Drive- We collect new and used coats and donate to Hosea Feed the Hungry in Atlanta, GA.
Tell us a little about you… Your family? Your pets? Your hobbies and interests?
I have one daughter and a grandson whom I adore so much. I enjoy traveling, reading, shopping, and spending time with family and friends. I have a great appreciation for diversity. I enjoy engaging with people from different cultures and learning what values we have in common.
Since having two brain surgeries, I am an advocate for people who suffer with hydrocephalus, idiopathic intracranial hypertension (IIH), and cerebral spinal fluid (CSF) leaks. I also formed a support group for people who suffer with these conditions called Warriors with IIH, CSF Leaks, and Hydrocephalus, (WICH GROUP).
Thank you for all you do, Dessie!!!
---
If you know of an NTHS Advisor that you'd like to nominate to be featured as our Advisor of the Month, email tblack@nths.org and let us know!