What is it?
Careers in Construction Month is an annual month-long celebration of craft professionals and the many opportunities available in the construction industry. Spearheaded by our partners at NCCER and Build Your Future (BYF) every October, organizations from all around the country work together to raise awareness of the rewarding careers in construction.
Construction is more than a job – it's a career! During CICM, we highlight the skilled men and women who build America, provide information and resources for educators and industry representatives, and strive to inspire the youth of today to choose a rewarding career as a craft professional.
How Can I Get Involved?
We're so glad you asked!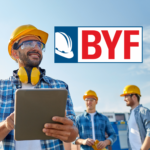 Discover High demand, high salary, and high potential careers!
Learn more about the many career opportunities available in the construction industry by visiting: discover.byf.org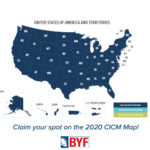 Spread the Word!
Help spread awareness and recognition of all the hard‐working, highly skilled men and woman who build America, as well as the construction career opportunities available both locally and nationally! Submit a proclamation in your state to proclaim October as Careers in Construction Month.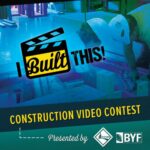 Build something, and win!
Enter the I BUILT THIS! video contest! This competition is designed to give aspiring craft professionals (or their instructors) an opportunity to showcase outstanding construction projects. Entries are due by November 1st, so don't wait!
See the 2019 People's Choice winning video below!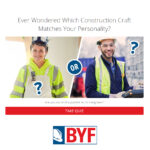 Figure out where you fit in!
There are so many different types of skills that a career in construction can include! Ever wonder which construction craft fits your personality? Take the construction craft quiz, and find out!

Map your construction career path!
A career in construction means the chance to grow from an apprentice to a CEO. Learn more about what your construction career paths could look like here.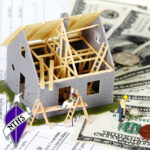 Apply for scholarships!
In May, NTHS will be awarding a $2,000 scholarship to 5 fortunate NTHS members who are studying a construction related field. If you haven't already, learn more about our exclusive partner scholarship with BYF, and apply today!
Check out BYF's online resources for people and organizations interested in getting involved, including posters, flyers and brochures, craft trading cards and more! BYF also encourages organizations to register their events and submit career day photos for additional promotion.
"The future of the construction industry is in our nation's youth. By dedicating a month to construction careers, we hope to promote recognition among parents, teachers and students about the rewarding career opportunities available in construction," states Don Whyte, former CEO of NCCER.
---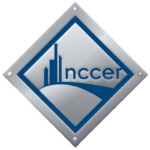 About NCCER — NCCER is a not-for-profit 501 (c)(3) education foundation created by the construction industry to develop standardized curriculum and assessments with portable credentials and certifications to help develop skilled craft professionals NCCER provides a comprehensive workforce development system that includes training, assessment, certification and career development solutions for the construction and maintenance industries.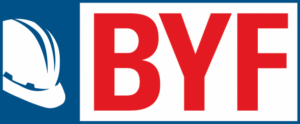 About Build Your Future – Build Your Future (BYF) is NCCER's national image enhancement and recruitment initiative for the construction industry. Its mission is to recruit the next generation of craft professionals by making career and technical education a priority in secondary schools, shifting negative public perception about careers in the construction industry and providing a path from ambition, to training, to job placement as a craft professional. BYF provides a number of resources to assist industry, education and military organizations in achieving these goals, including a parent and educator focused website.