John Boone
EHOVE Career Center
Milan, OH
Logan Higgins
Mountain Heritage High School
Burnsville, NC
Jennifer Ayala Pascasio
Harold T. Branch Academy
Corpus Christi, TX
Halee Reinhardt
West Lincoln High School
Lincolnton, NC
Alayna Trautman
Orleans Niagara BOCES
Medina, NY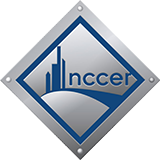 In collaboration with NCCER and its BYF initiative, NTHS annually awards five $2000 scholarships to members committed to pursuing careers in construction-related disciplines. Application requirements include:
High School senior and/or post-secondary NTHS member
Applicant personal information
Listing of awards/honors/training participation/certifications received
Letter of recommendation
Three essay questions
NCCER is an education foundation that is nationally recognized as the training, assessment, certification, and career development standard for the construction and maintenance craft professional. NCCER also drives multiple initiatives to enhance career development and recruitment efforts for the industry, through its Build Your Future (BYF) initiative.
Build Your Future (BYF) provides a collaborative grassroots approach to construction workforce forecasting and development that includes recruitment, training, placement, retention and image enhancement strategies. BYF aims to be the catalyst for recruiting the next generation of craft professionals.
The following NTHS occupation codes are eligible to apply for this scholarship:
1.2 Environmental Science/Forestry/Natural Resources
3.1 Building Planning/Design/Architecture
3.2 Carpentry
3.3 Construction Management/Estimating
3.4 Electrical-Industrial/Electrical-Mechanical Technology
3.5 Electrical-Residential
3.6 Heating/HVAC
3.7 Heavy Equipment
3.8 Masonry
3.9 Steel Fabrication
3.10 Plumbing
3.11 Pre-Engineering
5.4 Energy Production/Distribution
5.5 Industrial Maintenance
5.8 Welding/Fabrication
12.3 Industry Training/Development
13.5 Marine Service Technician