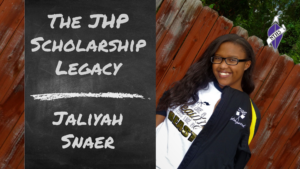 Jaliyah Snaer is a senior at the Harrison County Career and Technical Center. In 2020, Jaliyah was one of the lucky recipients of the NTHS Jon H. Poteat Scholarship. Jaliyah found her passion for graphic design through her time in Career and Technical Education and plans to pursue this field in the future. NTHS members like Jaliyah are great examples of the impact that CTE can have on your future!
The 2021 JHP Scholarship deadline is May 31st.
We asked Jaliyah some questions about her CTE experiences and her thoughts of the future. Take a look at her answers.
How has being involved in Career and Technical Education (CTE), and being a member of NTHS changed your life?
I think being involved in CTE has helped better prepare me for taking next steps into the workplace and in owning a business in the future. I learned everything from how to make a resume to planning a budget for a start up business. My teacher has made a drastic impact on my passion for business and design, and I am very grateful for her.
If you had to explain to someone why CTE is important, what would you say?
It is important because it exposes you to knowledge that you wouldn't be taught in school about how to be successful in the workplace, or your specific career after high school.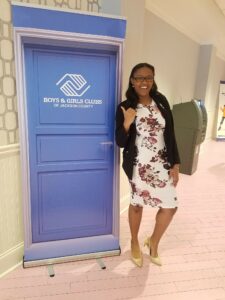 What accomplishments or awards (academic or other) are you most proud of?
I am most proud of being named 2019 Boys & Girls Club MS State Youth of the Year. It was a public speaking competition on how the club has impacted your life, and after three attempts I managed to win the state level of competition. I got to represent my club, all the clubs on the coast, and the state of Mississippi. Somehow I still managed to achieve 1st and 2nd place in DECA competitions, leadership positions in extracurricular clubs, and I am finishing my senior year strong with High Honors.
How do you see NTHS and Career and Technical Student Organizations (CTSO's) changing the stigma around CTE?
I think that providing hands on experience for high school students will be very beneficial in the long run, and provide a rewarding career to the next generation workforce.
How did receiving a scholarship from NTHS help further your career and education?
Receiving this scholarship has provided me some funds to put aside for college expenses. I will most likely put it towards books and any small additional fees I will have my freshman year of college.
What's your favorite NTHS memory?
My favorite memory of NTHS was finding out from my teacher and counselor that I received this scholarship. They were both so excited for me and said that I was very deserving of the reward.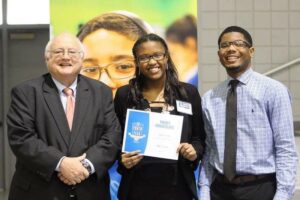 Tell us a little about you… Your family? Your pets? Your hobbies and interests?
I am a senior this year in high school, and I am excited to explore the next chapter of my life by attending college. My favorite sport is color guard (in band not JROTC) and I actually will be a member on the color guard team of the college that I will be attending. I would like to own my own personalization business someday and find ways to incorporate upcycling that way I can make a positive impact in the community and on the planet!
Student's like Jaliyah are prime examples of the power that CTE can have as your look towards the future. If you're interested in applying for the Jon H. Poteat scholarship click here to learn more!