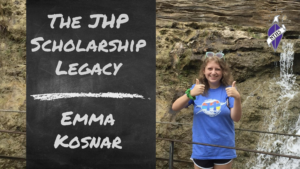 Emma Kosnar is a rising senior at Justin Wakeland High School in Frisco, Texas. In 2020, Emma was one of the lucky recipients of the NTHS Jon H. Poteat Scholarship. Through her experiences in CTE and NTHS, Emma has gained valuable insight into her ideal career path, and believes that she is now more prepared to enter the workforce.
The 2021 JHP Scholarship deadline is May 31st.
Emma took some time to answer questions about her CTE experiences, here are her answers.
How has being involved in Career and Technical Education (CTE), and being a member of NTHS changed your life?
Being involved in CTE courses has helped me get a taste of what I want to do in the future, and has allowed me to better refine my dreams and goals. NTHS specifically has given me lots of volunteer opportunities to help my community and others in the larger Dallas area.
If you had to explain to someone why CTE is important, what would you say?
CTE helps you learn what you like. You want to go to college feeling confident in what you are studying and not worried you made the wrong decision.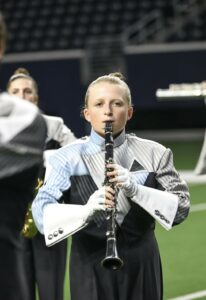 What accomplishments or awards (academic or other) are you most proud of?
In my school's band, I am about to go into my second year of being a section leader for the clarinet section. The position is so fulfilling and I enjoy getting to be able to get closer each day with all my fellow clarinets!
How do you see NTHS and Career and Technical Student Organizations (CTSO's) changing the stigma around CTE?
I think NTHS and other CTSO's are really helping to encourage more people to join CTE classes, as they allow students to realize that these classes are just as applicable, if not more, to the real world.
How did receiving a scholarship from NTHS help further your career and education?
Receiving a scholarship further encourages me to do my best in school so that ultimately I can put that money towards good use and get accepted to a great school.
What's your favorite NTHS memory?
My favorite NTHS memory is probably anything that has to do with large, chapter-wide volunteer events, as I am able to be around my friends while also helping those in my community.
Tell us a little about you… Your family? Your pets? Your hobbies and interests?
I am the oldest daughter of three; I have two little sisters who are both sophomores this year. I have two cats named Bella and Buster. Outside of school, I like to go on nature trails with my friends, practice my instrument (I play both clarinet and bass clarinet), and read (my favorite book is currently Emma by Jane Austen).
Student's like Emma are prime examples of the power that CTE can have as your look towards the future. If you're interested in applying for the Jon H. Poteat scholarship click here to learn more!