A Lasting Legacy
The Jon H. Poteat Scholarship is one of 280 scholarships we offer our members every year. Named in honor and memory of our Co-Founder, these scholarships are awarded annually to members who consistently exemplify the seven character attributes of NTHS – Skill, Honesty, Service, Responsibility, Scholarship, Citizenship, and Leadership.
This year, we'll be awarding $1,000 to 250 fortunate NTHS members.
Have You Heard the Good News?
The deadline to apply for the Jon H. Poteat Scholarship has been EXTENDED to May 31st! We want to make sure that all our Members have plenty of time to get their applications submitted, given the adjustments that everyone in education is making right now.
But that doesn't mean you should wait! Applying for the JHP Scholarship is so quick and easy. So make sure to log in, and apply today!
Meet Imany
Imany Zorrilla is originally from the Dominican Republic, but she and her family relocated to Pennsylvania, where she grew up. She's known since the 9th grade that she wanted to work in health care. But when she served as a Patient Care Assistant at Lancaster General Hospital, she began to fully realize the occupational diversity working in this career field could really offer her. It didn't take her long to narrow down what she wanted to dedicate her life to learning… "During my work shifts, I began noticing one particular health care team member: the Physical Therapist. I noticed [many of] my patients regaining physical abilities that they had once lost, in the blink of an eye. One of the many miracles I witnessed was patients with missing limbs walking without mobilization equipment, which undoubtedly sparked my passion for the rehabilitative science."
Through the Career and Technical Education (CTE) program at her high school, J.P. McCaskey High School, Imany spent three years learning everything she could concerning medical assisting through lectures and hands-on skill development in labs. "This in turn resulted in the advancement of my knowledge prior to attending higher education, granting me a priceless advantage. This experience, coupled with my membership in NTHS allowed me to network with future health professionals, to solidify my future goals, and implement my plans to get there."
"CTE is incredibly important. It allows students to get a head start on their career interests by practicing hands-on skills related to their intended field of study. With CTE, students are given internship opportunities, shadowing experiences, and the chance to network with experienced professionals."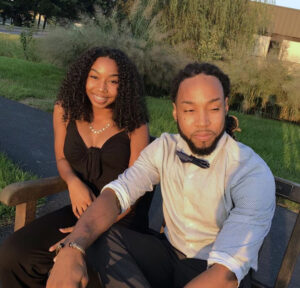 In 2019, Imany was named as one of the fortunate recipients of the Jon H. Poteat Scholarship. She is currently in her first year at Muhlenberg College, where she is part of the accelerated Physical Therapy program, and is majoring in Psychology. "Receiving this scholarship enabled me to further my education in one of the most respected programs here at my college… It gave me a chance to set the bar higher for myself than I ever have before, opening the door to the endless possibilities that come with secondary education." When she graduates, Imany plans on transferring to Jefferson University, where she intends to pursue her Doctor of Physical Therapy degree.
Students like Imany are the reason we do what we do, and we are so very proud to be a small part of her journey to success!
Don't miss your chance to be a part of the JHP Scholarship legacy as well! Click here to learn more about the scholarship program, and apply today!