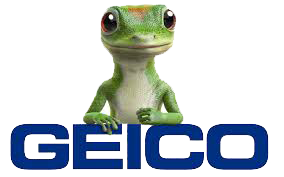 One of the biggest benefits we offer our NTHS Alumni who have upgraded their memberships to Premium Alumni is the opportunity to apply for two scholarship programs we've created especially for them – the C. Allen Powell Alumni Scholarship, and the NTHS/GEICO Alumni Scholarship.
Unfortunately, the application deadline for the C. Allen Powell Alumni Scholarship has already passed, and will re-open next year on January 1st. But you still have two more opportunities to apply for our alumni scholarship with our partners at GEICO, and this year they're awarding a total of $8,000 in scholarships (Two $1,000 scholarships every quarter!) to our Premium Alumni members. Their generous support helps our alumni continue to build their career skills, and mitigate the cost of seeking higher education.
Could YOU be our next winner?
The deadline for the 3rd Quarter NTHS/GEICO Alumni Scholarship is July 1st. If you've already graduated, and you're planning on continuing your education further, log in to upgrade your membership to Premium Alumni, and apply today!
And while you're in there, make sure you're taking full advantage of your member benefits! Our partners at GEICO offer an exclusive discount on car insurance to our Members and Premium Alumni – Plus, every quote helps support NTHS scholarships, programs, and events! Get your quote, and start saving today!
Meet Michelle
Michelle Martineau is a triplet, and has loved cooking for her family since she was 14 years old. When it came time to decide what she wanted to do for a living, it just made sense to study Culinary Arts.
Michelle attended Champlain Valley Regional Career and Technical Education Center (CV-TEC), where as a high-schooler, she was fortunate enough to be able to get an incredible hands-on education certified by the National Restaurant Association in all things culinary. Attending this CTE-based school gave her real-life experiences and skills, and the chance to really excel in something she already loved to do. "[CTE] helps people to get a head start on their life, and training in the field they want to go into. It will change your life for the better."
Over this 2 year course at CV-TEC, Michelle fell even more in love with working in the culinary world. Today, she's graduating from Peru High School, but before she even has her high school diploma in hand, she's already been putting her delicious new skills to work! Michelle is employed as a chef at a local high end steakhouse, and she plans on continuing her education at Paul Smith's College in the future.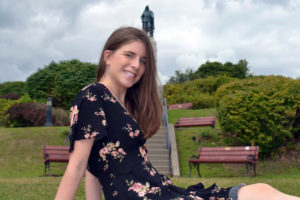 After she graduated the culinary program at CV-TEC, Michelle upgraded her NTHS membership to Premium Alumni, applied for scholarships, and was a lucky recipient of the NTHS/GEICO Alumni Scholarship this past spring. She's thrilled that these funds will help her cover the cost of her books and supplies as she continues to further her education, broaden her horizons, and find her place in the culinary world.
We're so proud of Michelle, and happy to support her as she moves forward towards a successful, skilled career!
The NTHS/GEICO Alumni Scholarship is awarded 4 times a year, every quarter. If you've graduated already, and you're planning on continuing your education, you're not going to want to miss your next opportunity to win! Click here to learn more about the scholarship program, and apply today!