Whether it's carpentry, hair coloring, robotics, lawn mowing and everything in between, we want to see YOUR SKILL. You will be entered to win an awesome prize just for submitting!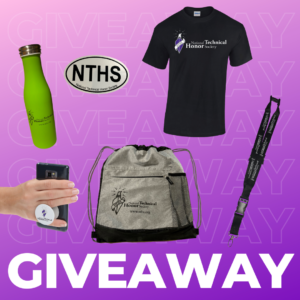 We want photos and videos of you, your advisor, your class, any and everyone, showing their skill! These can be actions shots, shots of you with finished projects, or multiple pictures and videos of an entire process.
Use the form to upload a picture or video of you demonstrating your skill to be entered to win an NTHS gift bag valued at over $40 dollars!
One NTHS advisor and one NTHS student will be randomly selected at the end of April.
Gain bonus entries by sharing the #NTHSShowUsYourSkill giveaway on our social media pages.