It was vision and grit that led C. Allen Powell, or "Big Al," to join forces with Jon and Patricia Poteat and establish the National Technical Honor Society over 35 years ago. Since then, Big Al has faithfully led our organization in growth – from one South Carolina chapter, to over 4,600 member schools and colleges all across the country and abroad.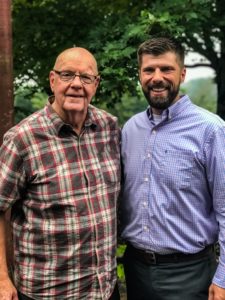 Under his leadership, we've been honored to become a major scholarship source for high-achieving Career and Technical Education (CTE) students, and we've been privileged to award over $2 million in scholarships to date. Throughout his career, Mr. Powell has dutifully championed the benefits and advantages of CTE and training in skilled trades, and leaves behind a remarkable legacy in the hearts of his staff, our Advisors, and our members.
September 30th was Big Al's last day as acting Executive Director, and on October 1st when Peyton Holland joined our team, he happily stepped into the role of Advisor to the Executive Director. Here, he'll be able to advise and guide his successor through the end of the year, as Peyton settles into his new role as the leader of NTHS.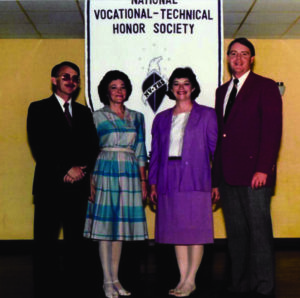 It's no secret that Big Al has touched countless lives and hearts through his dedication and wholehearted enthusiasm over the last 35 years, and many of you have already begun reaching out to let him know. We plan on celebrating his retirement in the near future, and no matter where you live, we sincerely hope you can join us for that… But until then, we thought we'd give everyone a centralized place to leave Big Al some love.
So in the comments below, we invite you to let Mr. Powell know exactly how his work has impacted your life, and how the NTHS legacy he was so instrumental in creating and guiding will continue on through your life and career.
Please make sure to add your name, so we know who the comment is coming from!