One of the most exciting parts of Career and Technical Education (CTE) Month® every February is celebrating the work of our many national Career and Technical Student Organizations (CTSOs). During this week of the month, we're delighted to highlight our fantastic partners at SkillsUSA, as we observe SkillsUSA Week! Check out this short video to learn more about SkillsUSA.
SkillsUSA is a partnership of students, teachers, and industry working together to ensure America has a skilled workforce. They serve more than 365,000 CTE students and instructors annually by giving them the tools to develop personal, workplace, and technical skills.
We are so very proud of the fact that many of our NTHS members are directly involved with SkillsUSA, and we are thrilled to offer an exclusive scholarship opportunity to our mutual members through our partnership.
Marissa Thomas is in her senior year at Meredith College in Raleigh, NC where she's studying Biology with an emphasis on teaching. I can't imagine a greater leadership position than teaching young people. My plan is to inform young people of the opportunities in the field of science. I want to inspire students to pursue careers in the science field, such as lab technicians, biological researchers or even scientists.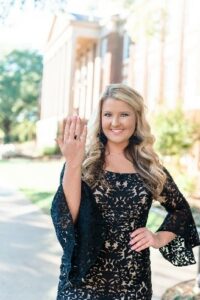 Marissa believes that her involvement with CTE and NTHS in high school is what has allowed her to be successful through college, despite going down a different career path. I had a great NTHS Advisor at Lee County High School, Allison Poole. She helped guide me to the CTE cluster that most interested me, which was Sales and Marketing. A valuable lesson I learned from taking CTE business classes is whether you do something in the business world or not, these classes will give you the foundation you need to market and sell an idea. I will be marketing and selling education to students that have different interests. If you take one of these classes and own your own plumbing business, you will need to market and sell customers. These are important skills that you will use for the rest of your life.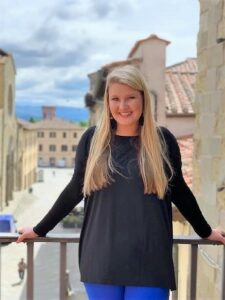 In 2017, Marissa was one of the recipients of the NTHS/SkillsUSA scholarship, which she credits with helping her settle in during her first year of college. The scholarship from NTHS helped to pay towards my first year of college at the college of my dreams. The scholarship allowed me to concentrate on adapting to college life and not worry so much about student debt.
Students like Marissa are the reason NTHS and our partners at SkillsUSA do what we do, and we're honored to be a part of her journey as she works to change the world!
The NTHS/SkillsUSA Scholarship is currently accepting applications until April 2nd, 2021. For more information on this scholarship, as well as our other scholarship opportunities, click here.