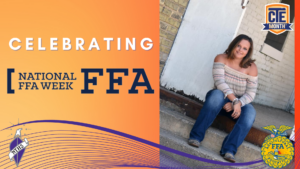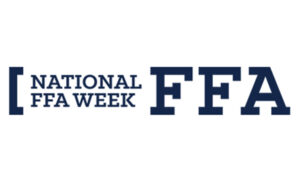 It's the final week of Career and Technical Education (CTE) Month® 2021, and we're continuing to highlight the incredible work our partners and friends in CTE are doing across the country. This last week of CTE Month® we're shining the spotlight on our friends at FFA, and celebrating National FFA Week!
FFA is a intracurricular student organization that changes lives, and prepares members for premier leadership, personal growth, and career success through agricultural education. Their mission is to develop their members' potential and help them discover their talent through hands-on experiences, which in turn gives them the tools to achieve real-world success.
With a motto like "Learning to Do, Doing to Learn, Earning to Live and Living to Serve," it's not a wonder FFA members all across the country are rising to the challenge of service, embracing members of all walks of life, and preparing themselves to be our future leading chemists, veterinarians, government officials, entrepreneurs, bankers, international business leaders, teachers, and premier professionals in many career fields.
[youtube https://www.youtube.com/watch?v=Enlm70b1IN4]
We are honored that so many of our high-achieving NTHS members are also members of FFA as well!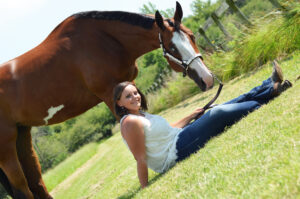 Kyleigh Scholten graduated from Kirkwood Community College in Cedar Rapids, Iowa with an Associate of Applied Science and plans to pursue her bachelor's degree in Agricultural Studies. "I took a particular interest in Agricultural Business during my time in FFA, where I competed in a contest based on fundamentals and financials of business. My team placed first in the state of Michigan, and then we went on to compete at National Convention where we placed 26th. Studying the material for the contest taught me some valuable information that has led me to a career path that is full of opportunities."
Kyleigh credits her time in FFA and NTHS to helping her decide what career she wanted to pursue. "I have always loved animals, especially horses, but I wasn't sure how to make a career out of it. I was offered so many opportunities, it opened up a whole new world, and helped me figure out what I wanted to have a career in. Once I figured that out, I was able to have hands-on experience in my field, that has helped pave the way for a seamless transition into my college career. Not a day goes by that I don't use something I learned during my time at Careerline Tech Center."
Her time in CTE also allowed her to get valuable hands-on training that she believes gave her advantage in the field. "There is always a growing need for employees that have experience in their field. CTE allows students to get some of that hands-on experience that helps them get jobs after high school, or even college. Learning these skills also allows students to have an advantage in their college courses. It allows for a more seamless transition because it isn't the first-time students are presented with the material. Having these skills allows the student to have a better chance of success in both college and in the workforce."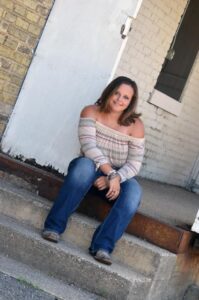 In 2018, Kyleigh received the NTHS Jon H. Poteat Scholarship. "the scholarship I received help me pursue my degree at Kirkwood. I was able to focus on school without the worry of having to pay for it. Moving from Michigan to Iowa was a difficult transition, and receiving this scholarship helped me in achieving my goal of graduating from Kirkwood free of student loans, which I can thankfully say I have achieved."
Students like Kyleigh are the reason NTHS and our partners at FFA do what we do, and we're honored to be a part of his journey as he works to change the world!
The Jon H. Poteat is currently accepting applications until May 1st, 2021. For more information on this scholarship, as well as our other scholarship opportunities, click here.