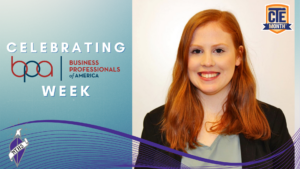 As we move further into Career and Technical Education (CTE) Month®, we're excited to continue highlighting some of the work the country's many national Career and Technical Student Organizations (CTSO's) have been doing. This second week of CTE Month® is not only FCCLA Week and SkillsUSA Week, but we're also taking the chance to celebrate our partners at Business Professionals of America (BPA) with BPA Week!
BPA is a co-curricular organization with 45,000 members in over 1,800 chapters across the country, and they support business and information technology educators by offering co-curricular exercises based on national standards. Their mission is to develop and empower student leaders to discover their passion and change the world by creating unmatched opportunities in learning, professional growth, and service.
[youtube https://www.youtube.com/watch?v=FQr-eE_SzWE]
We are honored that so many of our NTHS members are also active members of BPA as well, and we are particularly excited to offer an exclusive scholarship opportunity to our mutual members through our partnership with them.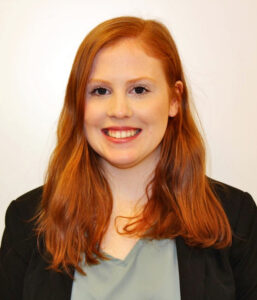 Lucy Welsey is majoring in Communication at the University of Cincinnati. "I chose to study communication because not only do I have a passion for effectively communicating with others in order to develop and maintain relationships, but I also have an interest in how businesses and other organizations use communication to maintain their platforms. In addition, I find it exciting how the communication field is diverse and allows you to work in different fields so that you can really find out where you belong."
Lucy is in the Army National Guard, but she's also a Cadet in the Reserve Officer Training Corps (ROTC) on campus. She was selected as a member of the National Society of Leadership and Success, and was also recognized as an honor graduate at Army Basic Combat Training for her role as a soldier leader. She credits her long list of achievements to her experiences in CTE, "Being in a career technical program throughout high school developed my confidence because I was learning things that the average high schooler was not. It put me on a path that prepared me for college because I was learning skills that are critical for college students. Examples of this include interviewing, speech giving, Microsoft Word/Excel/PowerPoint proficiency, etc."
When asked the importance of CTE, Lucy had this to say: "CTE is important because it teaches skills that are pivotal to be successful in the workplace. CTE students are able to get hands on experience before they even graduate high school and that really allows them to get ahead of the game and gives them confidence as they prepare for the next step in their desired field."
In 2018, Lucy was one of the fortunate recipients of the NTHS/BPA Scholarship. "Receiving the scholarship from NTHS allowed me to further my career and education because it gave me the opportunity to attend college for a semester before I was really able to figure out what I wanted to do. Although I followed the path that my CTE put me on (communication and business), I also had a strong passion for leadership and serving our country. I ended up joining the Army National Guard after my first semester of college. After attending basic training in the summer of 2019, I returned to school to further my education."
"Being a member of NTHS also allowed me to stand out from my peers because I was being recognized and honored for my accomplishments within my career technical program. This allowed me to stand out in amongst other resumes, job applicants, and scholarship applicants."
Students like Lucy are the reason NTHS and our partners at BPA do what we do, and we're honored to be a part of her journey as she works to change the world!
The NTHS/BPA Scholarship is currently accepting applications until March 1st, 2020. For more information on this scholarship, as well as our other scholarship opportunities, click here.