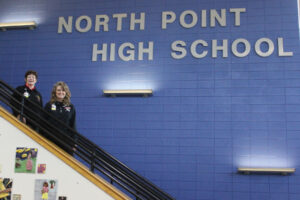 To celebrate CTE Month, we've chosen two Advisors of the Month – Jill Bodamer and Rita Koenig. They've been co-advisors for their NTHS chapter for the past 6 years. Mrs. Bodamer has been teaching for 12 years and Mrs. Koenig has been teaching for 11 years. They co-teach at the Academy of Health Professions at North Point High School in Waldorf, MD.
In their words, "The program is designed to develop healthcare skills and practices that will enable the students to function effectively as an entry-level healthcare professional. The program also prepares students to successfully pursue further studies at a college or university of their choosing. The program incorporates and coordinates instruction in the classroom and the skills simulation laboratory with planned clinical experiences in multiple healthcare settings".
Mrs. Bodamer and Mrs. Koenig took some time out of their busy schedules to answer some questions for us. Please take a look at the wonderful things they and their members are doing, and you may find some ideas for your own chapter!
Why is Career and Technical Education important to you?
We believe that Career and Technical Education provides the students with the best possible path. We are very fortunate to be in a comprehensive high school that was designed to open doors. Students are able to become career and college ready. CTE allows students to explore professions, build technical and professional skills, and earn industry recognized professional certifications and licensures before they graduate. The curriculum is infused with soft skill development that enables the students to professionally mature beyond their years. Because of their training, internships, and apprenticeships, upon graduation, they are well prepared to be an integral part of a professional team as well as perform at an exemplary level in post-secondary learning environments.
How are you and your students celebrating CTE Month in February? In person, virtual activities, or a hybrid model?
Due to the pandemic, our school is still fully virtual which has created several challenges. The officers created many new ways of reaching out to the NTHS members and the school community. The officers and members began creating plans for a service minded month through philanthropic community food drives, professional development opportunities, and fun. To promote the month-long celebration, the officers while being socially distant in their homes, created a promotional video that highlighted the importance of the month and all of the opportunities the month would entail.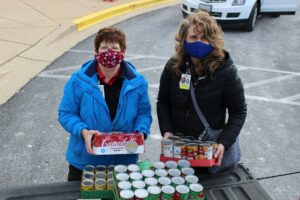 The month began with a food drive for a local community soup kitchen. The students worked collaboratively with AFJROTC and were able to collect over 1000 cans. The soup kitchen indicated that the donation was the largest it had ever received. A second can food drive will take place later in the month with all proceeds going to a local food bank that serves the most vulnerable children in the community.
With the intent of providing professional development for its members, the officers reached out to community business owners to create a month-long lecture series. The prerecorded videos are aimed at assisting students now and beyond high school.
To thank the CTE instructors, a group of members created program specific virtual banners for each of the 17 CTE programs. The banners were designed to be displayed on the instructors' class websites. Here is a sampling: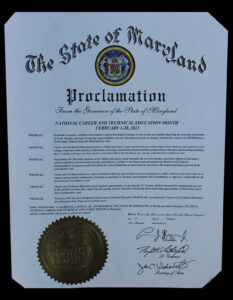 To increase the visibility of the NTHS chapter, officers proposed and were approved to have a dedicated page on the school's website. To educate the local and state government entities about NTHS and the importance of CTE, the NTHS president spoke with several county commissioners and state legislators' personnel. The chapter will be awarded with local and state proclamations later this month.
For fun, the NTHS is sponsoring a school wide spirit week. Each day is themed to highlight CTE students' future goals and presence in the comprehensive high school as well as a sense of community while still in a virtual setting.
What sort of creative solutions are you and your members talking about for your next chapter activities and community outreach projects? Please share your ideas and with us so that other advisors and chapters may benefit!
Our school system has been virtual since March 13, 2020. Luckily, we were able to hold our induction prior to that. However, we had to host virtual officer elections for the 2020-2021 school year. This was a huge challenge. Beginning this school year, we hosted weekly officer zoom meetings and monthly general membership zoom meetings to keep everyone moving forward and to create a sense of community. We collaborated with local restaurants to host "carry out fundraisers" which was a win-win for the businesses and the chapter. Community drives have been done with collection sites outside on specific days and times following social distant non-contact methods. The officers are also arranging a reverse fundraiser with a local restaurant where all of the proceeds will benefit a non-profit of the chapter's choosing. We're hoping to do an in-person induction outside in the spring.
For your current students who are continuing their CTE education online or in a hybrid model, what advice would you give them on how to make the most out of their CTE experience?
Our students have really risen to the occasion and we're so proud of how they were able to adapt. Thankfully, our school system was able to secure grants specifically for "after school in person" tutoring and summer intensive in person "boot camps" for CTE students. We highly recommend that the students take advantage of these alternative opportunities. We would also recommend that instructors collaborate with their district and PAC to offer industry recognized micro certifications where at all possible. This is definitely the year for "out of the box" ideas. We would encourage students to keep up with their virtual assignments and reach out for additional support as soon as they think they might need it.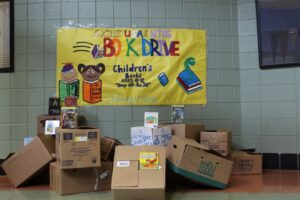 As the leaders of your school's NTHS chapter, what accomplishments (yours or your students') are you most proud of?
We are most proud of the students' abilities to survey and meet needs within our community. For several years they have hosted a children's book drive and collected thousands of new and gently used children's books. The books have been given to the county's health department pediatric clinics, the department of social services, and Children's Aid Society. The books are made available to the families that utilize these community resources so that the children can begin building their "home libraries".
The chapter also reaches out to the elderly. For several years, the chapter has partnered with a local assisted living center. For each holiday, the members make multiple door hangers that are holiday themed and then go to the assisted living center, decorate the residents' doors, and host a community party. This year, in response to the pandemic, the members created electronic thank you cards and messages that were delivered to frontline professionals both in paper and electronic formats. When the chapter identifies needs in the community, they are always willing to step up. They see beyond themselves and create the good. Their relentless spirit to serve others make us beam with pride and invigorates us with hope.
Have you done any activities, projects, campaigns, and/or community outreach with your NTHS chapter that you feel were successful? Tell us about them!
Over the years, the chapter has hosted multiple book drives, winter weather clothing drives, food drives, toiletry drives, drives for active-duty service members, toy drives, seasonal festivities for seniors, and fundraisers for non-profit organizations. They have also organized professional development for their members and promoted CTE within the community.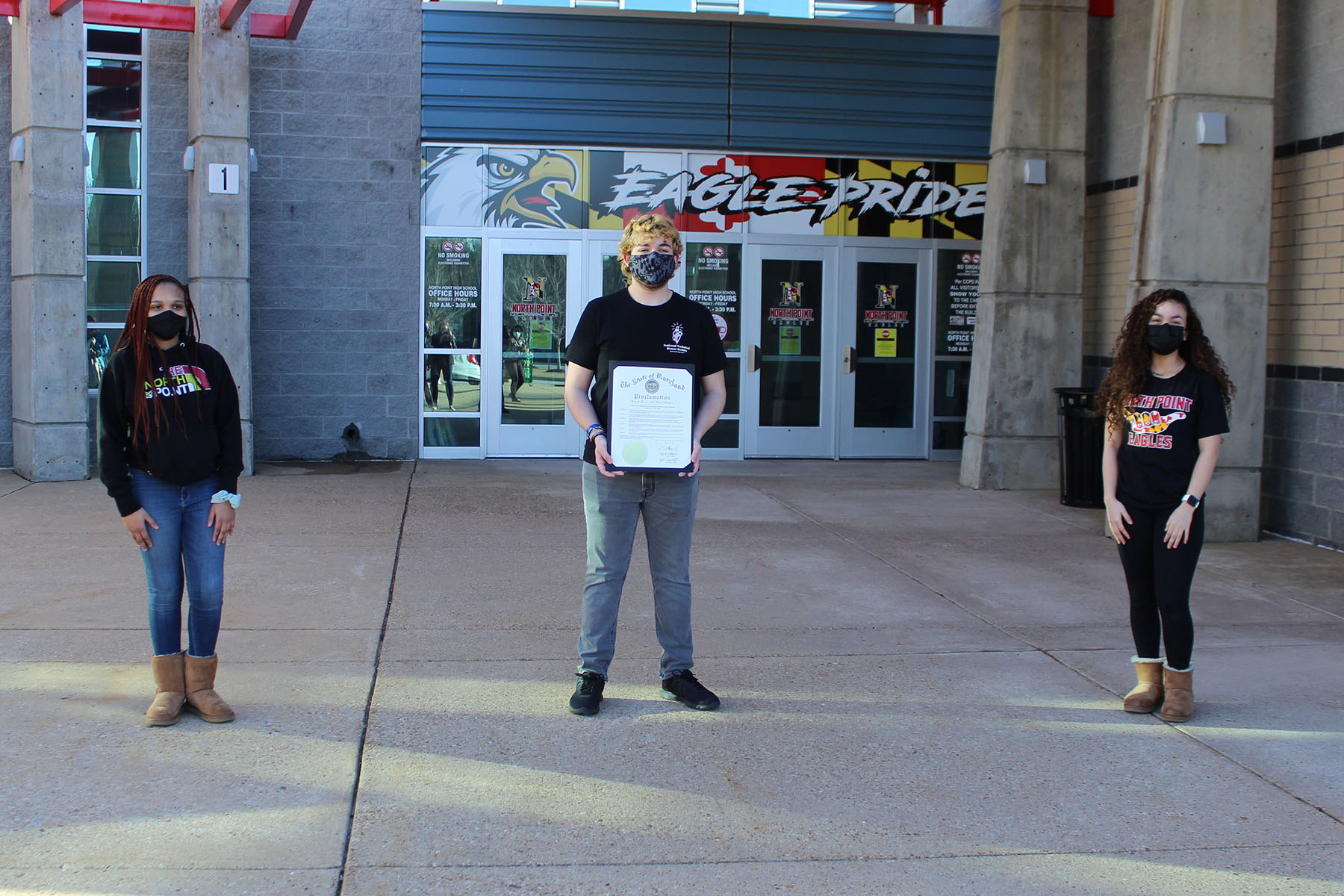 Tell us a little about yourself…Your family? Your pets? Your hobbies and interests?
Jill Bodamer:
I am very fortunate to wear several hats from wife, mom, nurse, educator, and lots of things in between. For the past 26 years, I have had the honor of caring for patients and their family members. The best part of being a nurse is empowering the patients, family members, and caregivers through patient education. Twelve years ago, this opportunity became available to merge my two professional interests – healthcare and education. It has been very rewarding to watch our students grow and assist them in finding their true professional calling.
When I am not teaching, I enjoy spending time with my family, philanthropic work, gardening, and hiking.
Rita Koenig:
I have been a registered nurse for more than forty years in a variety of healthcare settings. My years as a teacher have enabled me to combine my passions, working with children and teaching. Sharing my experiences with my students allows them to make connections to the content that I am teaching. I am fortunate to be able to observe the students in the Academy of Health Professions Program develop into professional young adults during their three years in the program.
I enjoy sewing, reading, and working in my yard and flower garden. In addition, I have fun spending time with my family which includes my husband, son, daughter, son-in law, two grandchildren and dog. The dog, and her antics, keeps me the busiest.