For March, please welcome Mindy Rose as our NTHS advisor of the month.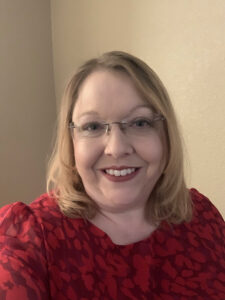 Ms. Rose is going into her 3rd year as the NTHS advisor at University View Academy in Baton Rouge, Louisiana. She's been a teacher for 10 years and currently teaches Entrepreneurship 1 and 2 and Intro to Social Media
Ms. Rose took some time out of her schedule to answer some questions for us. Please take a look at some of the things she is doing with her chapter, and you may find some inspiration!
Why is Career and Technical Education important to you?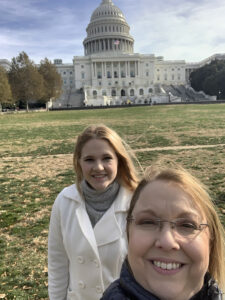 Career and Technical Education (CTE) is important to me because it is the teaching of life and work skills. Though these skills are taught in other courses, no one teaches them better than a CTE course. Many times, CTE is hidden or looked down upon as courses not needed because they are not core courses, but students can learn just as much if not more from a CTE course. My past students have stated that they have learned more ways to use math in my class than in their core math courses because I put it into real world application. Students need to see the full picture of how core classes play a big part in CTE and in life skills.
How are you and your students planning for graduation? In person, virtually, or a combination of the two?
Currently, we are planning an in-person graduation with it being live streamed for those that are unable to attend in person. Our students will receive honor cords for NTHS to wear for graduation.
For your current members who will be graduating, what advice would you give them on how to make the most out of their CTE experience as they continue to college or join the workforce?
One piece of advice I would give students would be to fail. They need to know that even if they do not accomplish something the first time that it is okay to fail at something because it is how you learn to become better at it. The statement "practice makes perfect" may be an old cliché but I always say, "practice makes you better".
As the leader of your school's NTHS chapter, what accomplishments (yours or your students') are you most proud of?
One thing I am proud of is the resilience of my students as they find ways to assist those in need.
Have you done any activities, projects, campaigns, and/or community outreach with your NTHS chapter that you feel were successful? Tell us about them!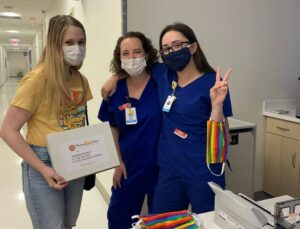 Our chapter have been doing a virtual gaming hour once a month where students get to learn about each other while playing games in an online virtual setting. This has built confidence in the members to speak up in the virtual platform and not be scared to be on video.
One of our members was part of the St Jude Leadership Society where they sent the fabric to make some masks. She took it upon herself to donate them to the Baton Rouge St Jude Clinic.
Tell us a little about yourself…Your family? Your pets? Your hobbies and interests?
I am a divorced single mom of a daughter who is an 18-year-old high school senior. When I am not teaching you will find me hanging out with my parents and daughter. Before COVID we tried to travel when we could especially to the beach or Disney. My daughter is a dancer so most evenings I am at dance class with her. During quarantine we adopted a rescue lab who is about 2 years old whose name was Bob, but he never answered to it, so my daughter called him Cooper. He is a very gentle and caring dog. I am a former member of the LSU Golden Band from Tigerland and every year I attend the LSU Alumni Band weekend, which is the highlight of my year, but the pandemic caused this year to be virtual.