The staff at NTHS is eternally grateful for the hard work, perseverance, and effort all our Advisors pour into their roles as NTHS leaders who are developing and inspiring students on a daily basis. We know that we could not continue our mission to honor Career and Technical Education (CTE) students across the nation without their constant support and dedication.
Each month, we like to recognize one of our outstanding Advisors who has been nominated by their peers, students, family, or NTHS colleagues for the NTHS Advisor of the Month. If you would like to nominate someone to be featured as our Advisor of the Month, click here to let us know!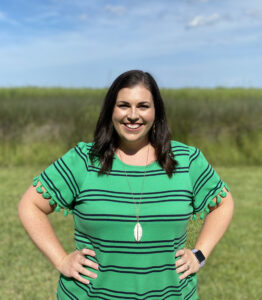 This month, we'd like to introduce you to our friend, Libby Cole.
For 12 years, Libby has been working with students in leadership development and advising student organizations in Student Affairs at Coastal Pines Technical College. She taught an Employability Skills course this past semester, and she's also been an NTHS Advisor for 2 years now.
Why is Career and Technical Education important to you?
Our world does not function without the pathways that we offer in CTE. There are so many opportunities for our students to make a difference in their own lives as well as the lives of others by choosing to go this route. I love working with students who discovered this path as an alternative to more traditional options.
As you look toward the 2020-2021 school, what are some the best resources or strategies you have found to help you stay focused and productive as an educator in an ever changing environment?
I think the best thing we can do for our students and our colleagues is to stay positive and flexible. No one knows what this school year will hold, but we can do our best to offer opportunities for the students to still make it a successful year. We are utilizing online learning opportunities and trying our best to offer asynchronous events as well, knowing that students will have challenging schedules and will not be on campus as much. I have participated in webinars, reached out to my peers across the state, and am trying to seek out the best practices to support my students to the best of my ability.
Has your school decided how it's moving forward with classes for the fall, and what does that plan look like for you right now?
As of right now, we are holding as many classes online as possible. The courses that need hands on lab components will have a hybrid model, and will stagger the students coming to campus. That, paired with PPE (Personal Protective Equipment) and extra cleaning, will hopefully help us to function as well as possible.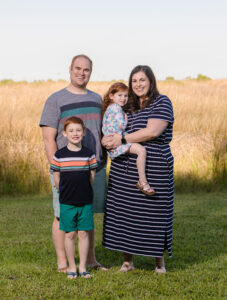 For students who are continuing their CTE education online or in a hybrid model this fall, what advice would you give them on how to make the most out of their CTE experience?
Communicate with your faculty. We all know times are hard and unforeseen circumstances may arise, but your faculty do not know these things unless you share with them. Seek out the available resources. Many schools are offering loaned laptops, extra help with technical support, and appointments at the library to utilize WiFi. Find those resources, and do not be afraid to ask for help! I also recommend creating a schedule and sticking to it, having a designated office/study space, and taking breaks to stretch or get your body moving.
What are the greatest opportunities that have presented themselves in education over the last several months of adaptation?
This experience has forced educators to think outside the box, and realize that there are different ways of teaching and learning that can still be effective. The hybrid model can be very beneficial to our CTE students, many of whom are working while attending school. Online learning can provide more flexibility. I have also appreciated the amount of collaboration that has taken place. I believe it has created a space where we feel like we are all in this together, we can share our best practices, and what has worked, in order to help our sister institutions.
As the leader of your school's NTHS chapter, what accomplishments (yours or your students') are you most proud of?
NTHS is such a positive way to honor the students we work with on a daily basis. It is amazing to bring together the leadership of our school with the cream of the crop students who are inducted into NTHS each semester. I am proud of the students who challenge and push themselves to accomplish great things. I particularly love how the induction ceremony gives students the opportunity to practice public speaking, and am always proud to see many of them overcome that fear.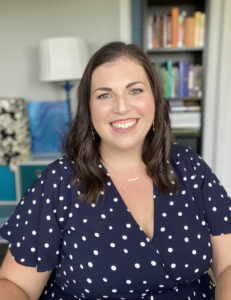 Have you done any activities, projects, campaigns, and/or community outreach with your NTHS chapter that you feel were successful? Tell us about them!
This past semester we did a "Random Acts of Kindness Campaign" on our seven sites to encourage our students, to spread kindness across our campuses. The students left notes in public places, left money for someone to get a soda, paid for lunch or coffee for another, smiled at their faculty, and thanked the staff.
Tell us a little about you… Your family? Your pets? Your hobbies and interests?
I live on the beautiful, coastal marsh in Brunswick, Georgia with my redheaded husband and two ginger babies. We enjoy spending time together; especially anything we can do outside. We have two Goldendoodles, a cat, and many fish. I am an Enneagram enthusiast and certified coach. I also enjoy reading, singing, and musical theater.