Silver Star of Excellence Winner – Canadian Valley Technology Center

Skills and Scholarship
Canadian Valley Technology Center (CVTECH) has provided high-tech educational opportunities for adults, high school students, and businesses since 1970 with campuses in Chickasha, El Reno, and Yukon, OK. The district serves over 1,500 full time students. The 3 campuses' NTHS chapters all help raise scholastic standards at CVTECH, increase public awareness, and build a positive image for the campus.
CVTECH's NTHS chapter standards for membership raise the scholastic and work readiness for the district. The 245 first year members and the 60 second year members have maintained an "A" average in their program for the fall semester, have had fewer then 3 absences, and have received a letter of recommendation from their program instructor.
CVTECH's NTHS chapter increases public awareness through participation. The NTHS students learn while attending CVTECH that in order to succeed, they are required to participate in many levels of leadership, mentorship, and service. 100% of the students are involved in their Career and Technical Student Organizations (CTSO's). Through community service learning projects, students learn that giving back to their communities within the district and within the state is essential for leaders and citizens.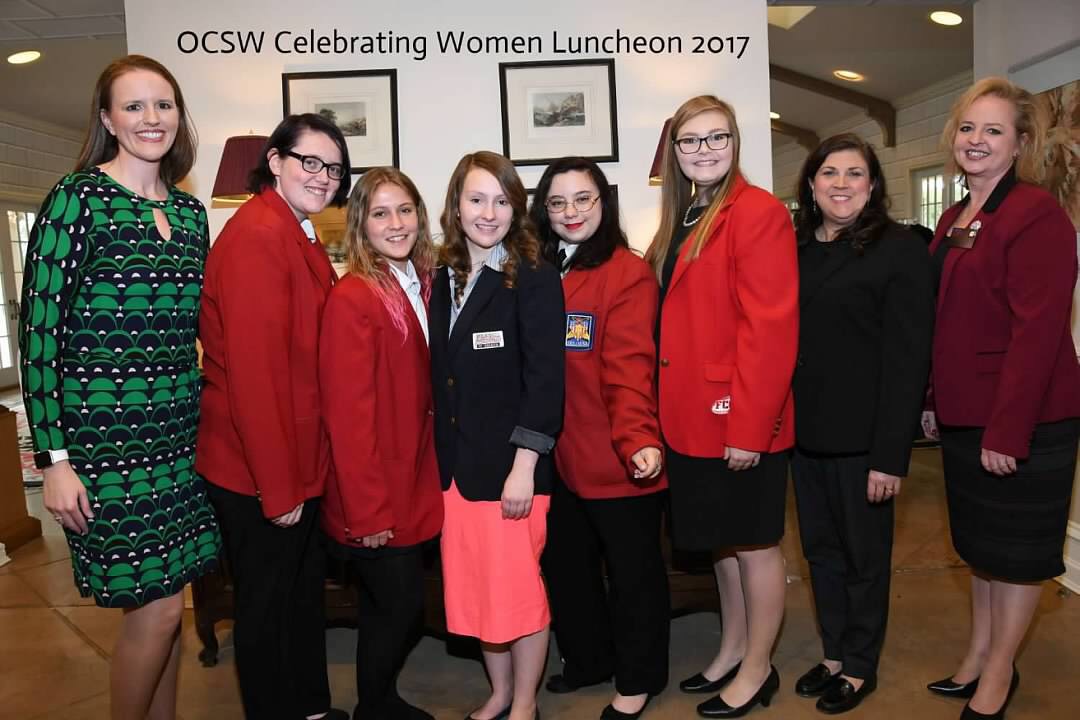 Honesty
CVTECH's mission statement is "We prepare people to succeed through quality career and technical education and services." The district employs an employment specialist and a career development counselor who assist students across the district in providing opportunities for exposure to industry. Four programs the members are able to participate in are Mentor Match, On the Job Training (OJT), the CVTECH Advisory Board Committees, and mock interview events. The programs CVTECH provides for its students brings business professionals and NTHS members face-to-face, so the students can learns the importance o workplace honestly.
Service
100% of CVTECH NTHS members participate in community service. Across the district, students completed more than 70 community service activities during the fall and spring semester. All students have an opportunity to participate in community service. Students participate in their technical programs, their CTSO, their campus, and their NTHS chapter.
Responsibility
CVTECH NTHS members handle responsibility by meeting NTHS requirements and involvement in their local NTHS chapter. CVTECH is a consolidated district. Socioeconomic status and population vary throughout the district, but NTHS requirements remain at the highest standard. CVTECH members are responsible because they can manage their jobs, schoolwork, and they are present at school.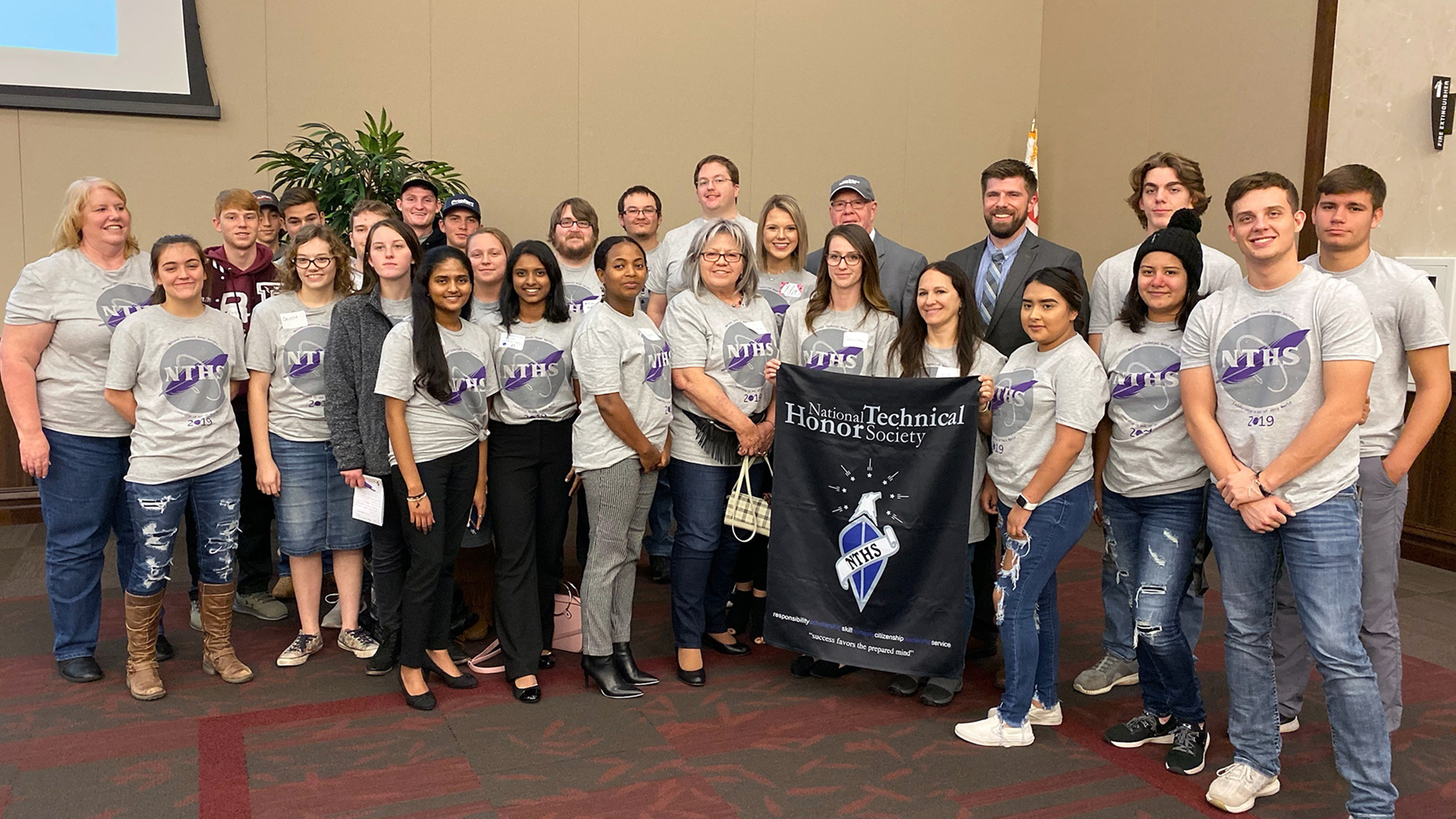 NTHS membership is an honor earned each school year. A student returning for a second year is not automatically a second year member. They are required to meet the standards once again in order to be a second year NTHS members. All members of NTHS are responsible for the success of the NTHS induction ceremony. The ceremony is student led and student centered. The NTHS Advisors believe ownership in there ceremony teaches responsibility. The CVTECH NTHS chapter creates opportunities for students to gain responsibility with high standards, and expectation of these standards are maintained throughout their education.
Citizenship
The CVTECH NTHS members exercise their citizenship and responsibilities through opportunities to demonstrate pride in their community and nation. They participate in NTHS Day at the Capitol, a Veterans Day assembly, and the House of Representatives High School Page Program to promote citizenship.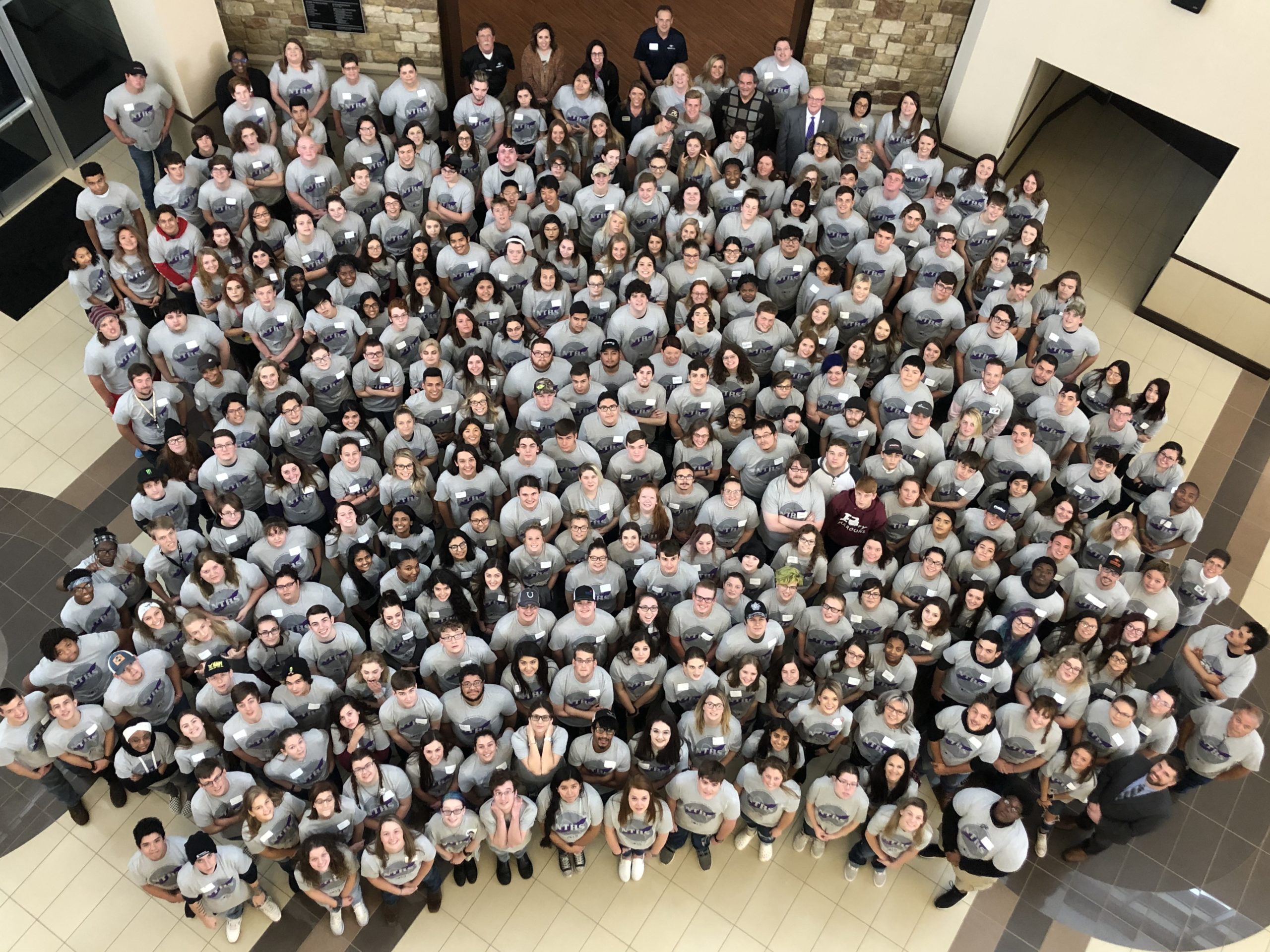 Leadership
The CVTECH NTHS chapter provides opportunities to learn the importance of following and leading. Four major events the NTHS chapter partakes in is the NTHS Student Fall Leadership Conference, the NTHS Day at the Capitol hosted by the NTHS State Council, the NTHS induction ceremony, and an annual service project. NTHS members are given opportunities all throughout the school year to learn the importance of following and leading.
Growth and Development
CVTECH NTHS district chapters grew 17% from the 2017-2018 school year to the 2018-2019 school year. CVTECH has focused on attendance with its local students to help with growth and development.
CVTECH NTHS chapters are also focusing on increasing membership and new society chapters in the state of Oklahoma and in surrounding states. Two employees of CVTECH serve on the NTHS State Council, and they have promoted NTHS on the state and regional level. CVTECH believes the key to maintaining a strong local chapter is to continue to assist in growing and developing strong chapters state and nationwide.