Silver Star of Excellence Winner – South Georgia Technical College
The South Georgia Technical College has a long history dating back to before Word War I. The school's history with aviation has inspired its motto: Soaring to New Heights With Higher Education. As in previous years, the chapter had a strong emphasis on environmental awareness in it's activities this year.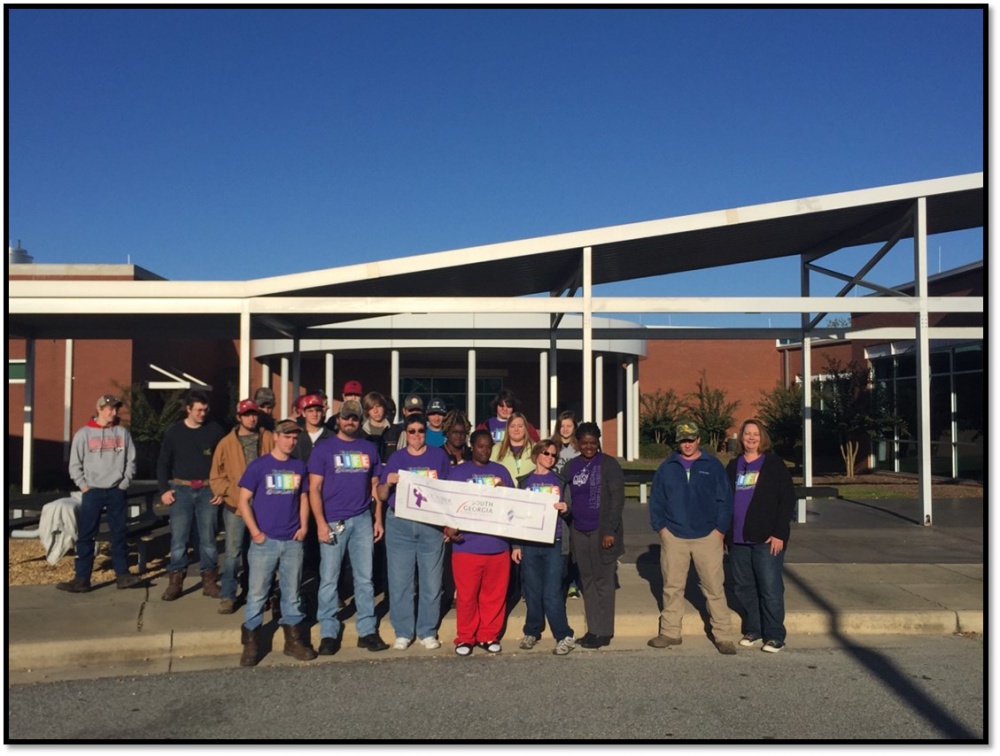 Domestic Violence Awareness Walk
NTHS hosted a Domestic Violence Awareness walk in October to bring awareness to issue. A video was shown to the students about the impact that domestic violence has on those around us. NTHS members then led a walk outside to bring attention to this global crisis
Red Cross Holiday Mail for Heroes
NTHS led Crisp County in the Red Cross Holiday Mail for Heroes program. The American Red Cross Holiday Mail for Heroes (HMFH) program empowers people to "Give Something That Means Something" by sending a card of thanks and support to the members of the Armed Forces, veterans and their families. NTHS members collected over 200 cards to be distributed to individuals, included in care packages and displayed at common venues in military installations and hospitals.
Valentine's Day Cards for Seniors
The NTHS invited students and faculty to sign Valentine Day Cards for senior citizens to show our love and support. The cards were delivered to Innovative Senior Solutions and distributed among the patients.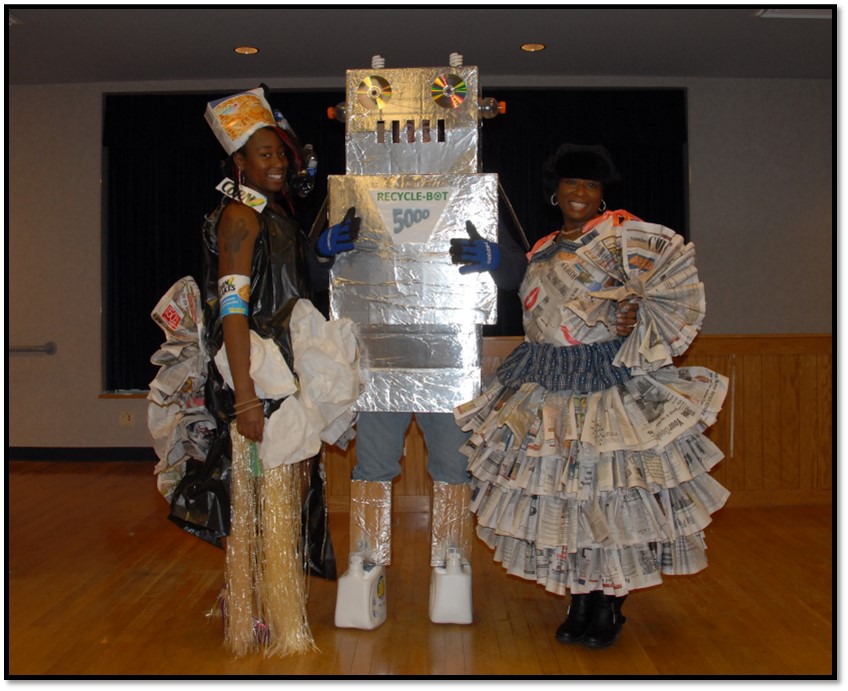 Trashion Show for America Recycles Day
In observation of America Recycles Day, our NTHS, along with Keep Crisp Beautiful, held its first ever Trashion show where SGTC students made outfits from recycled materials. Crisp County business and industry leaders judged the competition and awarded 1st, 2nd and 3rd places. The students had a lot of fun while learning about the importance of recycling while putting together their outfits.
Book Drive
National Technical Honor Society of South Georgia Technical College's Crisp County campus sponsored a drop box for Book Recycling Week through Keep Crisp Beautiful. The goal is to give the gift of reading by collecting used books and distributing them to local nursing homes, shut-ins, day cares and non-profit organizations.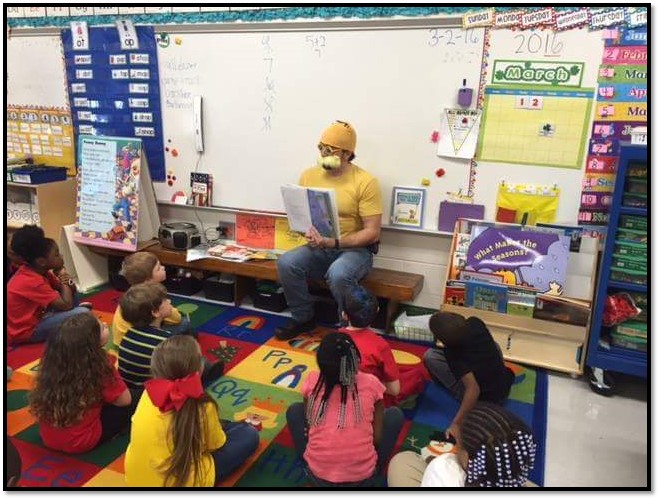 Dr. Suess Birthday Week Celebration
In recognition of Dr. Suess's birthday, which is March 2, NTHS members and advisers dressed up as Dr. Suess characters and read to the students at the Crisp County Primary school.
Earth Day At Pre-K
NTHS members read Dr. Seuss's The Lorax to the local Pre-K to make the little ones aware about Earth Day and its significance. They were informed about recycling and conserving energy. The event was co-sponsored by Keep Crisp Beautiful. Reading to the local Pre-K is an ongoing project for our NTHS.