Silver Star of Excellence Winner – Harmony Science Academy (Beaumont)
Harmony Public Schools are high performing K-12 public charter schools in Texas that focus on science, technology, engineering, and math to provide opportunities for underserved communities. The NTHS chapter has had a busy and productive year!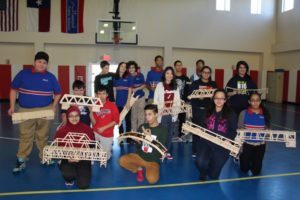 Skills and Scholarships
In our school, our National Technical Honor Society (NTHS) conducted a school-wide Mousetrap Vehicle Competition, Popsicle Stick Bridge Building Competition, as well as a Science Technology Engineering Mathematics (STEM) Festival. Our NTHS group not only constructed and regulated such programs, but we also recognized the outstanding performances of the students during the competitions with gift cards and trophies. Channel 12 News also arrived to publicize and support the accomplishments of our school's students and their projects while heightening the image of our school.
Honesty
The NTHS has been allowed many opportunities to learn from local business leaders from things as common as face-to-face conversations, to hands on opportunities. For example, Wells Fargo's came to speak to the NTHS members on how to maintain good credit and ways to raise money for college. Our NTHS members were also able to work side by side with NASA leaders to build rockets and understand the building of rocket engines. The NTHS members were also introduced to the local mayor to speak and ask questions about local and federal government. Our team was also given the honor of being able to tour The Houston Forensic Science Center, where we learn and experienced first hand the investigation process of a crime scene. However, we were unable to take pictures due to legal reasoning.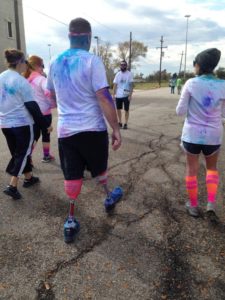 Service
Our NTHS has participated in many charity events such as The Color Rush. The Color Rush is a local run directed by The Gift of Life Foundation, to help raise awareness about breast cancer and raise funding to provide free mammograms for underprivileged women. Through the combined efforts from other extracurricular committees, such as Student Council, our NTHS members get involved and educated in community service. Not only are our NTHS members involved in charity events, we have also raised $2000 to donate to The Gift of Life Foundation, through in-school fundraisers.
Responsibility
NTHS also operates several competitive school programs and competitions that propel the students to develop crucial qualities as well as to gain experience in the competitive lifestyle of the world. Programs such as: Team America Rocketry Competition (TARC), Math Olympiad, Science Olympiad, etc., exhibit diverse groups of students working together as a team, allowing those students to become familiar with the traits necessary to perform efficiently, such as reliability, commitment, responsibility, and respect.
Citizenship
The NTHS and Student Council members came together to participate in our local Buddy Walk. This occasion, which was established by the National Down Syndrome Society, was created to celebrate Down Syndrome Awareness Month in October and to promote the acceptance and inclusion of people with down syndrome into our society. Not only did we support the cause, but we also became influenced by their message of inclusion and equality.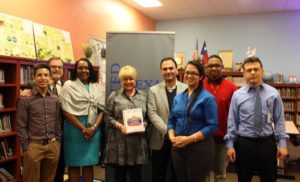 Leadership
Our school invites several speakers to appear in front of our students, providing critical information that encourages them to view the world as well as their education in a different perspective. The NTHS members during these occasions undertook the role as representatives of the school and gave tours of the school to show how our school ran. For example, when our mayor, Becky Ames, came to teach our juniors and seniors about local government, our NTHS students guided her and explained our school's structure. Through these beneficial opportunities, our NTHS body experienced the qualities of leadership and professionalism that have profited them and their futures.
Growth and Development
The NTHS members are also part of the Gifted and Talented Education (GATE) program. GATE's agenda is committed to implementing a program that meets the unique social, emotional, and intellectual needs of gifted and talented students through the collaboration of students, educators, parents and community members that ensures opportunities for maximum growth and development for lifelong success. This program is available for students in grades Kindergarten through 12th grade at our school, showing how even the youngest students in our school can continue to partake in this program for thirteen years. In this program, our NTHS members learn to build skills towards their future education as well as to experience the importance of service in the community. For example, our NTHS members learned how to create resumes for college as well as participate in serving under The Salvation Army.
Our NTHS members are also active participants in The Gift of Life Youth Council. In the youth council our members help organize events which help raise awareness about lung cancer, breast cancer, prostate cancer, and many more. For example, our members represented the youth in City Hall, to declare March as Kicks Butts Month. Kicks Butts Month is where students proclaim they are not a replacement for smokers. In The Gift of Life Youth Council our NTHS students are not only representing themselves and the school, but they are also representing our youth as a whole.
To expand out NTHS team, we made sure to set up booths at all of the events, to notify people who is responsible for such events, and why they should join.