Student Membership cost is a one-time $30 fee. Becoming a member of NTHS is a wise investment in your future!
NTHS helps members to
Apply for scholarships to seek postsecondary education. NTHS awards close to $300,000 in scholarships annually.
Position yourself ahead of competition in today's highly competitive workforce.
Earn recognition for superior achievement in career and technical fields.
Build career portfolios with professional letters of recommendation.
Connect to global career and technical education networks.
Discover opportunities with leading business and industry.
Serve in leadership roles in communities and industries.
What Members Receive
Make sure your students are recognized for their achievements in career and technical education. Members receive a professional portfolio containing their membership certificate, as well as an official NTHS diploma seal, graduation tassel, lapel pin, and window decal to display their NTHS affiliation. They may download their personalized ID cards when logged in.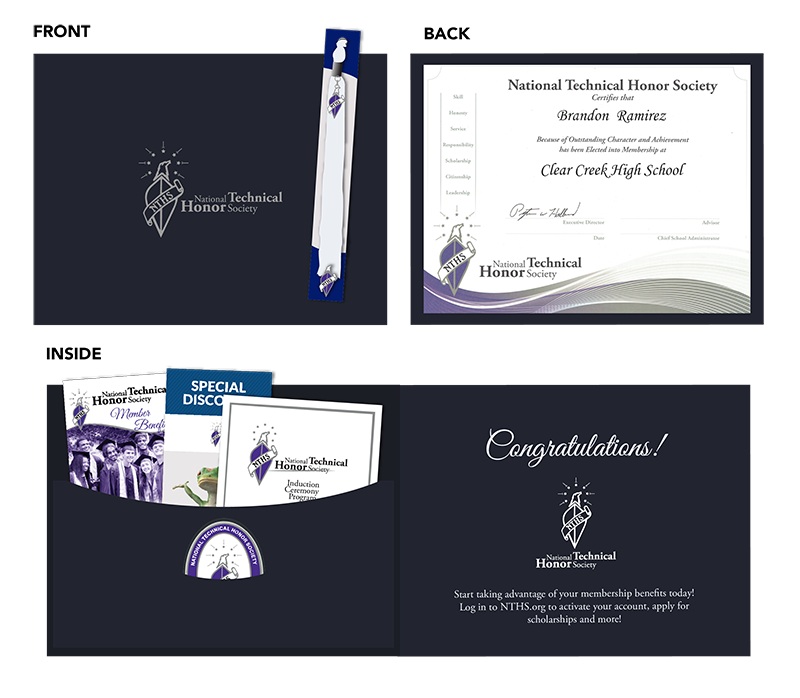 Student Membership
Student membership is open to high school, technical school, and college students who are enrolled in career and technical education programs. Each student must meet the qualifications set by the school. Membership cost is a one-time $30 fee. Chapters may also add local dues to cover an induction ceremony and any other expenses they incur. NTHS students may transfer their membership to another NTHS affiliate school, at no charge, based on meeting qualifying criteria at the new school, and NTHS Advisor's consent.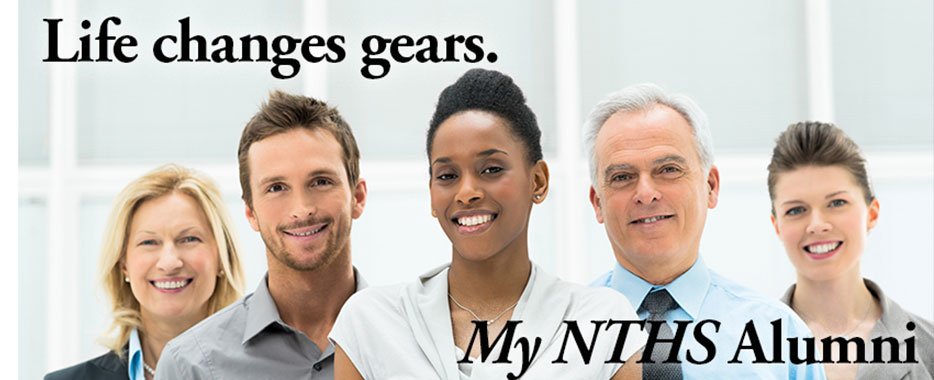 Premium Alumni Membership
Once a student member has graduated in good standing, they may immediately log in as a Alumni Member. Alumni benefits include access to the Career Center, N-Sight Alumni e-news and other features. Upgrade to the Premium Alumni Membership for $25/yr. to access additional benefits, including letters of recommendation and applying for the C. Allen Powell Scholarship, and the NTHS/GEICO Scholarship, both specifically designated for members who join the Premium Alumni Membership. Learn more here!
Honorary Membership
Recognizing advisory committee members, business, and industry leaders is important to partnership development and fundamental to every NTHS induction ceremony. Each Honorary membership includes a personalized certificate in a custom portfolio, membership pin, NTHS ink pen, and personal letter of appreciation. There is no limit to the number of Honorary Members your school may recognize and honor.
Here are a few suggestions to consider:
Award Honorary Memberships at your induction ceremony to individuals and businesses that have made significant contributions to your school and students.
Candidates may represent education, government, business, industry or any other field where support of CTE is evident.
Inviting and recognizing local human resource officers is a great opportunity to showcase your skilled, talented students.
Show your appreciation for Advisory Council members.
Award your NTHS Advisor for their commitment and time.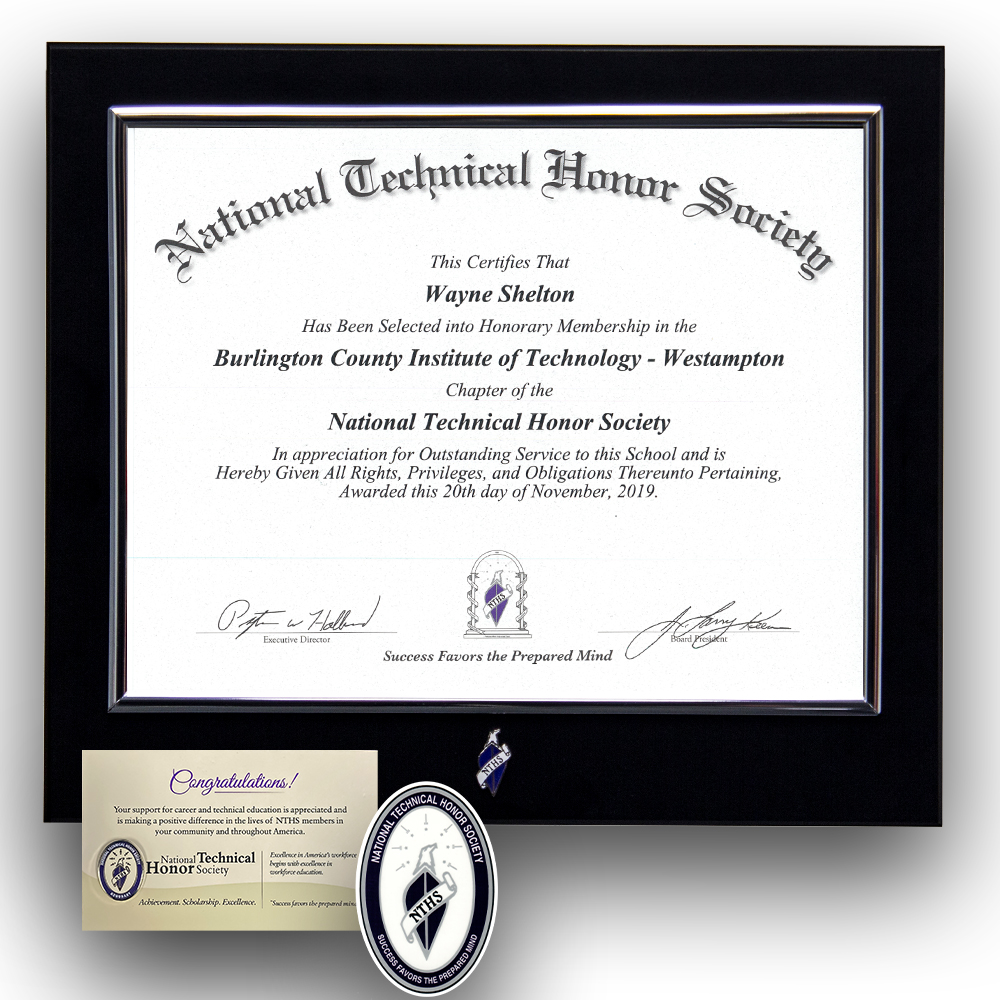 The cost to recognize honorary members is only $35.00 – a worthy investment in local partnership development. As an advisor simply log in and click on Register Honorary Members.