One of the biggest values we offer you as an NTHS member is the chance to apply for exclusive scholarship opportunities, and it's that time of year! The end of the semester is nearing, and students everywhere are joining the rush to apply for financial assistance for the upcoming school year.
Since our inception in 1984, NTHS has awarded over $1.7 million in scholarships to deserving members (like you!), and this year alone, we're giving over a quarter of a million dollars to top achieving students all over the country!
One of the scholarships we award every year that is near and dear to our heart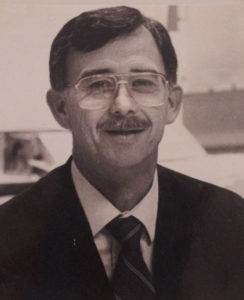 is the Jon H. Poteat Scholarship. Named in honor and memory of our co-founder, the scholarships are awarded annually to NTHS members who consistently exemplify the seven character attributes of NTHS – Skill, Honesty, Service, Responsibility, Scholarship, Citizenship, and Leadership.
This is a wonderful opportunity for you to be part of continuing the legacy of a man who was so foundational to the making of what NTHS is today.
But your time is running out! The deadline to apply for the JHP Scholarship is April 20th. Log into our website today and apply!
The scholarship is open to all current NTHS members who have not graduated, and the 2018 recipients will be posted on our website on May 1st.