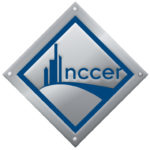 We were thrilled to unveil our newest scholarship opportunity in partnership with NCCER and Build Your Future last fall, but your time to apply for this program is officially coming to an end!
Through this partnership, we will annually award five scholarships in the amount of $2,000 each. These funds are available exclusively for NTHS student members who are currently studying a construction related discipline, and will be chosen based on their academic merit.

But the application deadline date for this scholarship is March 1st. That's ONLY two weeks away!
Visit our website for more information on this scholarship, as well as other scholarship opportunities, and apply today!