Career and Technical Education Month® is a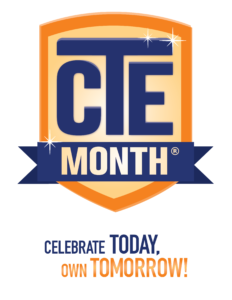 public awareness campaign that takes place each
February to celebrate the value of Career and Technical Education and the achievements and accomplishments of CTE programs across the country. We've only got about a week left, but there's still time to celebrate!
From our friends at Applied Educational Systems:
"As a CTE teacher, you know the importance of preparing students for the workforce — no matter which career cluster they follow.
What you may not know is how to express that importance to your students, school, and community.
That's where CTE Month comes in!
Every February, students, educators, and administrators celebrate CTE Month. It's a great way to raise awareness of the value and accomplishments of CTE programs in your school.
So how can you celebrate CTE Month and show support for your program?"