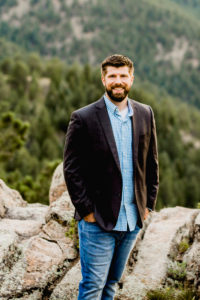 The National Technical Honor Society, the nation's acknowledged leader in the recognition of outstanding student achievement in Career and Technical Education (CTE), is excited to announce that Peyton Holland has been chosen as the next Executive Director.
Peyton has dedicated nearly two decades to supporting and working in CTE, and has been involved with several national Career and Technical Student Organizations (CTSO) during that time. He has most recently been serving as the Executive Director for SkillsUSA of North Carolina.
"CTE has been a part of my life as long as I can remember. Before stepping foot in a CTE classroom, I grew up learning from a dad who could run, fix, and build anything he wanted to." Peyton says. "Being raised on the family farm and at the family sawmill, I learned the value of skill very early in life. I had a strong desire to be like my dad, able to build my future with my own two hands."
With extensive experience in inspirational speaking, leadership development, and non-profit management, Peyton brings with him an abundance of priceless skills and experience that he will use to further NTHS's mission to honor the educational successes of the country's top CTE students. He and his wife of five years, Kara, will be relocating to Western North Carolina, and he will officially join the NTHS team at their national headquarters in Flat Rock, NC on October 1st, 2019.
"I am thrilled to be joining NTHS, where helping celebrate and empower students in CTE is part of our organization's mission!" Peyton adds.
This selection for the Executive Director position was made by the NTHS Board of Directors after a comprehensive nation-wide search that began last year after the announcement of their current Executive Director and Co-Founder, C. Allen Powell's well-deserved retirement. Powell plans to remain on staff as the senior advisor to the new Executive Director until December 31st, 2019.