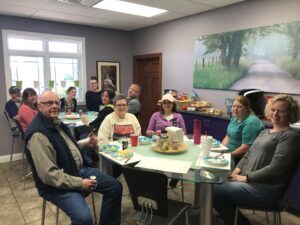 Employee Appreciation Day is an unofficial celebration where employers across the country have a chance to support, thank, and reward their employees. And the executive staff at NTHS did just that today!
NTHS was founded over 30 years ago, and it all started at a career center in SC with 3 volunteers… But since then, we've grown into a national organization with chapters in schools all over the country. And we're lucky enough to employ 13 full time and part time employees at our national headquarters in Flat Rock, NC.
C. Allen Powell (Executive Director), Kate Allen (Chief Operating Officer), and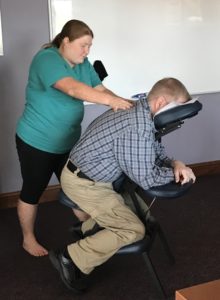 Christy Swift (Chief Financial Officer) treated us all to a lovely lunch. On top of that, they brought in a local massage therapist, who gave each of us a soothing chair massage.
Now it's not a secret… We all think NTHS is a pretty amazing and rewarding place to work on any other day. But let's just say we're all starting our weekend feeling truly appreciated and extremely relaxed! Thank you, NTHS!