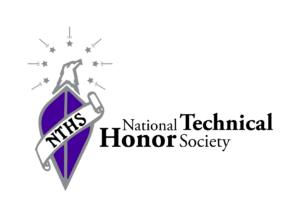 Press Release
For Immediate Release
NTHS Unveils New Partnership and Scholarship Opportunity with NCCER and "Build Your Future"

Flat Rock, NC, September, 2018. This month, the National Technical Honor Society announced news of their newly formed partnership with the National Center for Construction Education & Research (NCCER) and their initiative, "Build Your Future (BYF)." NCCER is an education foundation that is nationally recognized as the training, assessment, certification, and career development standard for the construction and maintenance craft professional.
Recognizing that both non-profit organizations have a shared interest in supporting students who have chosen a Career and Technical Education (CTE) pathway, the newly formed partnership between NTHS and NCCER will also include a unique scholarship opportunity.
This new scholarship program will annually award five scholarships in the amount of $2,000 each. These funds are available exclusively for NTHS student members who are currently studying a construction related discipline. Scholarship winners will be chosen based on their academic merit, and students will have the chance to apply for this financial assistance beginning October 1st.
Since NTHS was founded in 1984, they've awarded more than two million dollars to high achieving CTE students, and they are thrilled to add this opportunity to their scholarship programs. For more information on NTHS, or to find out if you might qualify for membership or scholarship opportunities to further your education, please visit their scholarship page or call (800) 801-7090. To learn more about NCCER and "Build Your Future," please visit www.nccer.org or www.byf.org.