I've only been a dad for forty-five years, so I've still a got lot to learn about the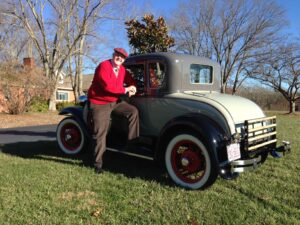 fine points of fatherhood.
Before our first born arrived, I had convinced myself that I was ready and able to handle anything associated with parenthood. A new baby in the household? No sweat! We read all the books, asked questions, attended new parent orientation seminars, and our confidence was running on high. But the day it happened, my first day as Daddy, I forgot all in the thrill, joy, and excitement of the moment! I just leaped for joy! It's a boy!
Time passes, little ones grow, and more find their way into the family. In the short span of two years, twin boys arrived to complete the circle, and things became more interesting! Bath time, feeding time, doing the wash (LOTS of that), bed time, prep for the next day, and start all over again. What seemed like an eternity suddenly changed, and now they each have families and children of their own – MY grandkids and life could not be better!
Now days, the only thing better than hearing my sons call me "Dad" is to hear the little ones call me "Papa!"
Happy Father's Day to every Dad on the planet!
C. Allen "Big Al" Powell
Executive Director