We were thrilled to host the Georgia state officers at our national headquarters in Flat Rock, NC! Raven Payne, instructor at South Georgia College and NTHS Local and State Advisor writes:
"The GA State Officers—President, Jonas Barlow of Columbus Technical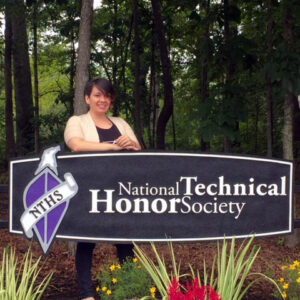 College; Vice President, JoAnne Garza of West Georgia Technical College; Secretary/Historian, Christian Powell of South Georgia Technical College— and State Advisors—Annie Pool, West Georgia Technical; and Raven Payne, South Georgia Technical College— of the National Technical Honor Society, traveled to Flat Rock, NC along with the other State Officers to visit NTHS's headquarters.
The State Officers had the opportunity to meet one of the founders of the organization, C. Allen Powell.
During their meeting with Mr. Powell, the Officers shared their ideas for promoting the benefits of NTHS at their schools, but most importantly, encouraging active participation and engagement within their NTHS chapter.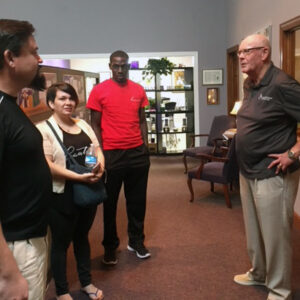 Mr. Powell also asked the Officers to focus on creating that same momentum in all the colleges under the Technical Colleges System of Georgia and at the local high schools within those service areas.
Mr. Powell applauded the Officers for their commitment to their academic achievement, and provided them with words of advice useful for their continued success with an emphasis on establishing a foundation to impact their future employment opportunities."
We pride ourselves in making every effort to be available to both our members and our advisors, especially as we're all getting used to the new member registration process. Additionally, it's so very important to us to fully invest in our state and regional chapters, so if you're in the area and you'd like to arrange a visit, please give us a call!