It's been a long time coming… But the years of late-night paper writing, study groups, cramming for exams and quizzes, and tedious career planning is FINALLY about to pay off.
It's the time of year when graduating students across the country will start wrapping their studies up, and will begin preparing to don their caps, gowns, and their biggest grins to march across the stage and receive their diplomas.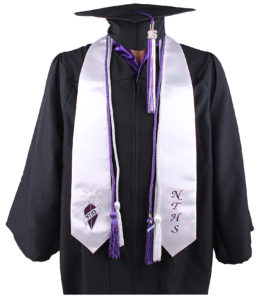 We're so very proud to have made this journey with the graduates of 2019, and to be able to recognize them for their outstanding accomplishments and achievements. They are the nation's top CTE students, and our graduating NTHS members have earned the right to wear the regalia that symbolizes the hard work and skill they've applied to seeking their diploma as they walk across that stage.
This is an important milestone in life. Graduation only happens once… So make sure to make it a memory that will last for the rest of your life.
To make sure you receive it in time for your ceremony, order your official NTHS graduation regalia today!
"The future belongs to those who believe in the beauty of their dreams."
Eleanor Roosevelt