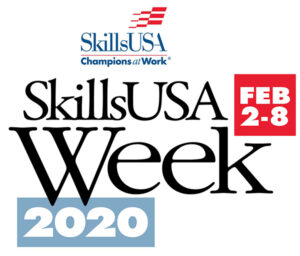 One of the most exciting parts of Career and Technical Education (CTE) Month® every February is celebrating the work of our many national Career and Technical Student Organizations (CTSO's). During this first week of the month, we're delighted to highlight our fantastic partners at SkillsUSA, as we observe SkillsUSA Week!
SkillsUSA is a partnership of students, teachers, and industry working together to ensure America has a skilled workforce. They serve more than 365,000 CTE students and instructors annually by giving them the tools to develop personal, workplace, and technical skills.
http://https://www.youtube.com/watch?v=98nuUd-t-P8
We are so very proud of the fact that many of our NTHS members are directly involved with SkillsUSA, and we are thrilled to offer an exclusive scholarship opportunity to our mutual members through our partnership.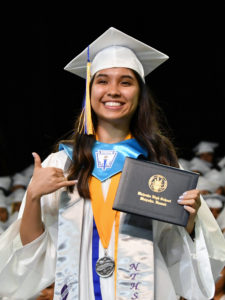 Lindsey Millerd is currently a Freshman at Humbodlt State University in Arcata, CA, and she's studying Environmental Engineering. "I've chosen this field because I believe it is one of the most necessary jobs at this point in time. Over recent years especially, environmental problems have become very apparent for our planet. Whether it be pollution, climate change, or unsustainable use of resources, all of these issues need to be addressed to ensure a healthy future, and I want to contribute what I can to cope with and solve these urgent problems." Lindsey is proud to be a a member of both NTHS and SkillsUSA, and she was also a 2019 finalist for the Carbon Footprint Challenge, a worldwide UNITECH International initiative and competition for students to use their knowledge and expertise to fight climate change.
Lindsey credits her involvement in both Career and Technical Education and NTHS for the experience and knowledge she has gained; experience and knowledge that she knows she would have not gotten in a traditional classroom setting alone. "It was always hard for me to stay motivated in my classes where I felt like I was learning things just because I had to. Once CTE came into my life, I was able to learn things that I directly saw a purpose for, and I gained a new sense of inspiration. School is great but CTE is where I, like many other students, really found my passion."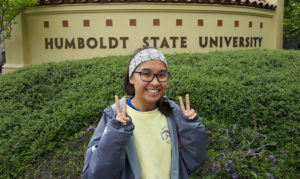 Last year, Lindsey was one of the lucky recipients of the NTHS/SkillsUSA Scholarship. "This scholarship helped me attend my dream school. I really wanted to study at Humboldt State because they have a great program for my major, it's in a beautiful location, and it was also one of the most affordable out-of-state schools that had everything I wanted. This scholarship, along with a few others, made going to school here so much easier. I was able to pay my entire tuition solely on scholarships for my first year of college."
Students like Lindsey are the reason NTHS and our partners at SkillsUSA do what we do, and we're honored to be a part of her journey as she works to change the world!
The NTHS/SkillsUSA Scholarship is currently accepting applications until April 1st, 2020. For more information on this scholarship, as well as our other scholarship opportunities, click here.
.