As we're celebrating the last week and a half of Career and Technical Education (CTE) Month®, we're honored to continue highlighting the work our partners in CTE have been doing across the country. Today, we're excited to spotlight our partners at DECA, and how their work is changing student's lives.
DECA serves more than 225,000 members across the globe, preparing emerging leaders and entrepreneurs for careers in marketing, finance, hospitality, and management in both high schools and colleges. They organize programs and activities for their members, designed to use the latest technology and apply cutting edge educational research.
We are proud to be partnered with DECA, and we're honored to offer an exclusive scholarship opportunity to our mutual members who are seeking further education.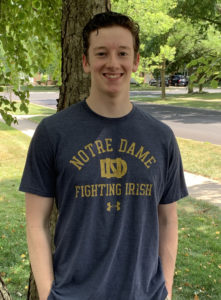 Alfred Roberts is in his first year at the University of Notre Dame, and he's studying finance and statistics with a minor in philosophy. "I have always been highly analytical. I enjoy math, and love to invest, which made the decision to study finance and statistics pretty easy. As for the philosophy minor, I took an introductory class last semester and loved it. The questions we considered… fascinated me, and I want to further explore them."
Alfred was a National Merit Finalist, which is an honor awarded only to the top 1% of students who take the PSAT, and he also won two statewide DECA competitions for Virtual Business Accounting and Business Finance. He credits the CTE classes he took in high school for giving him the strong academic foundation and real world skills he's now putting to use in the courses he's currently taking. "My high school's CTE classes prepared me extremely well for the finance classes I'm taking right now, and it was great to be able to apply what I learned in the classroom to business-related extracurriculars."
"I think the stigma surrounding CTE is that it's for the less intelligent people of the world… [But] CTE provides real-world skills that everyone needs. Everyone should be able to fill out a tax return, budget, and invest. No matter what one's academic interests are, a technical background (especially with regards to personal finance) will serve him or her well."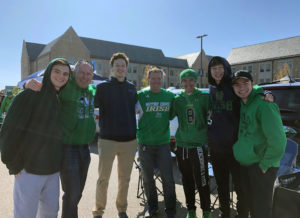 "I see NTHS and CTSO's [like DECA] providing a community for students and professionals in CTE to network and advance their careers. It is ultimately the great success these organizations empower people to achieve that will shake the stigma."
Last year, Alfred was a fortunate winner of the NTHS/DECA Scholarship. "Not only has NTHS provided me with some of the financial means needed to further pursue my business education, but it has provided an extremely giving and robust network with which I hope to get more involved in the future."
Students like Alfred are the reason NTHS and our partners at DECA do what we do, and we're honored to be a part of his journey as he works to change the world!
The NTHS/DECA Scholarship is closed for the 2019-2020 academic year, but will begin accepting new applications for the upcoming year on September 1st, 2020. For more information on this scholarship, as well as our other scholarship opportunities, click here.