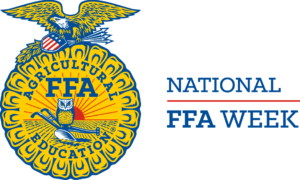 It's the final week of Career and Technical Education (CTE) Month® 2020, and we're continuing to highlight the incredible work our partners and friends in CTE are doing across the country. This last week of CTE Month® we're shining the spotlight on our friends at FFA, and celebrating National FFA Week!
FFA is a intracurricular student organization that changes lives, and prepares members for premier leadership, personal growth, and career success through agricultural education. Their mission is to develop their members' potential and help them discover their talent through hands-on experiences, which in turn gives them the tools to achieve real-world success.
With a motto like "Learning to Do, Doing to Learn, Earning to Live and Living to Serve," it's not a wonder FFA members all across the country are rising to the challenge of service, embracing members of all walks of life, and preparing themselves to be our future leading chemists, veterinarians, government officials, entrepreneurs, bankers, international business leaders, teachers, and premier professionals in many career fields.
We are honored that so many of our high-achieving NTHS members are also members of FFA as well!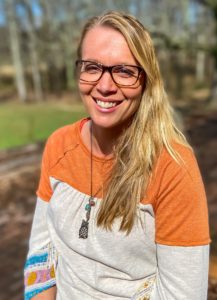 LeAnn McCraw is the Human Resources (HR) Specialist at NTHS National Headquarters in Western North Carolina. For most of her high school career at West Henderson High School, LeAnn was deeply involved with her local FFA chapter. "I started working at a local garden center as a sophomore, and was introduced to the idea of learning more about horticulture. I thought it was really interesting."
At the time, LeAnn was focused on a career pathway into engineering, but because of her new found interest in gardening, she decided to take an Agribusiness class that eventually opened up an opportunity for her to participate in FFA. "I had a couple friends that were there, and it was kind of a really great after school activity. It was fun!"
LeAnn wholeheartedly jumped into her school's FFA events, and over the next 3 years of high school, she was involved in everything from livestock judging, to hunter education shooting tournaments, to plant identification and even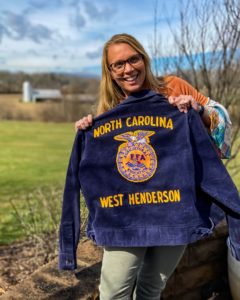 some forestry. She ended up serving as West Henderson's FFA Secretary during her senior year.
Through her varied and enthusiastic involvement in CTE and FFA, LeAnn cultivated a lifetime love for gardening and growing things. Although she ended up pursuing a career in Human Resources, she credits her dedicated involvement with her high school FFA chapter as having instilled in her a true love for all things agricultural. "It opened my eyes to more than just career-driven 4 year degree pathways. It helped me to understand that there are lots of other critical jobs out there that run the world, and it allowed me to be me, and to get involved with the things I was truly passionate about."
In her free time, LeAnn still enjoys exercising her FFA-honed skills by tending her garden, and visiting local greenhouses. She even sometimes goes back to the garden center that first got her involved in horticulture in high school and helps them on busy weekends. She's been working in Human Resources for more than 15 years now, and 5 of those, she's spent on staff NTHS Headquarters.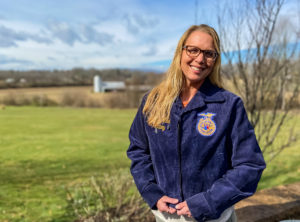 "CTE, and the work our nation's Career and Technical Student Organizations [CTSO's] like FFA are doing is so important because it provides a student hands on learning opportunities in their area of interest. As an employer seeking qualified applicants this is critical. Many programs are also providing training on leadership, communication, and teamwork. Employers are seeking well-rounded applicants ready to jump into their careers. "
We are honored to be working alongside such life-changing organizations like FFA, as we strive to support and prepare the nation's next generation of skilled trade workers!