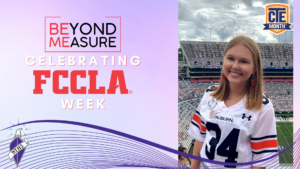 It's week number two of Career and Technical Education (CTE) Month®, and we're honored to continue shining the spotlight on the life-changing efforts our many national Career and Technical Student Organizations (CTSO's) do across the nation. So this week, we're celebrating our partners over at Family, Career and Community Leaders of America (FCCLA) by commemorating FCCLA Week!
FCCLA serves over 175,000 members in more than 5,300 chapters across the country. They offer intra-curricular resources and opportunities for students to pursue careers that support families. Their mission is to help students and teachers focus on a variety of youth concerns, including parenting, family relationships, substance abuse, peer pressure, sustainability, nutrition and fitness, teen violence, and career preparation in four specific Career Pathways.
[youtube https://www.youtube.com/watch?v=8-LRWYt9-Nc]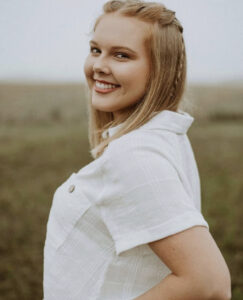 We are very proud of the fact that many of our NTHS members are also active members of FCCLA, and we are thrilled to offer an exclusive scholarship opportunity to our mutual members through our partnership with them.
Kennedy Strickler currently a freshman at Auburn University in Auburn, Alabama. She's majoring in Public Relations with minors in Business and Non-Profit Studies, a true testament to how impactful her time in FCCLA was. "I chose this field of study because I want to have a career that allows me to create relationships between my company/organization and the public. I want to make a positive impact on people's lives, and public relations provides me the means to do that."
Kennedy knows firsthand how important the student leadership opportunities that CTSOs provide are. Having served as the National President of FCCLA as a Junior, at just 16 years old. "My time as National President was the most life changing experience I have had thus far. It opened up my eyes to the power of youth voices and showed me that, no matter how young I am, I can achieve anything I set my mind to. My year of service is always what inspired my choice to study public relations, because getting to be the voice of an organization that has the power to change people's lives is something I want to experience forever. I am beyond proud of what I was able to accomplish as FCCLA National President and am even more proud to continue my passion for service in the future."
"I 100% believe that I would not be where I am today without my involvement in CTE, FCCLA, and NTHS. The skills that I learned throughout my involvement have made me capable of attending college so far away from home and loving every second of it. The leadership skills I gained have made it easy for me to join new clubs and organizations on campus and to reach out and make new friends."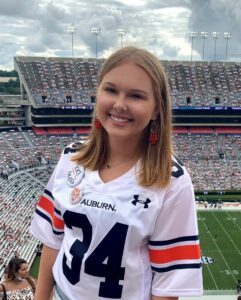 In 2020, Kennedy was one of the fortunate students to receive the NTHS/FCCLA Scholarship. "Receiving a scholarship from NTHS has helped me further my career and education by helping me to attend an out-of-state university. Being from Virginia, Auburn University in Alabama is far from home. However, from the moment I stepped onto campus when touring, I knew I found the place I wanted to call my new home."
Students like Kennedy are the reason NTHS and our partners at FCCLA do what we do, and we're honored to be a part of her journey as she works to change the world!
The NTHS/FCCLA Scholarship is currently accepting applications until March 1st, 2021. For more information on this scholarship, as well as our other scholarship opportunities, click here.