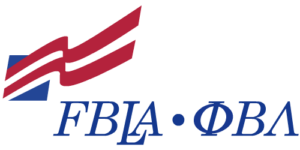 As Career and Technical Education (CTE) Month® rolls forward, we're thrilled to continue highlighting some of the the work our many national Career and Technical Student Organizations (CTSO's) have been doing. This first week of CTE Month® is not only SkillsUSA Week, but we're simultaneously celebrating our partners at Future Business Leaders of America-Phi Beta Lambda, Inc. (FBLA-PBL) with National FBLA-PBL Week!
FBLA-PBL is the largest career student business organization in the world, and they annually help over 230,000 members across the world prepare for careers in business. Their mission is to inspire and prepare CTE students to become community-minded business leaders in a global society through relevant career preparation and leadership experiences.
We are so very proud of the fact that many of our NTHS members are directly involved with FBLA-PBL, and we are thrilled to offer an exclusive scholarship opportunity to our mutual members through our partnership with them.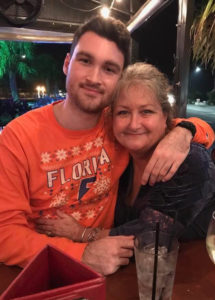 Alexander Everitt is currently in his final semester at the University of Florida. He's working on his Masters in Information Systems and Operations Management (ISOM). "I became interested in this field because of my love for baseball, and the statistics around the game. From there, I became more interested in analytics, which led me to the major of ISOM."
Alex is understandably proud of the many accomplishments he's worked so hard to achieve. "I am someone that believes that you should work towards attaining short term goals in route to long term goals, rather than spending years working towards a single long-term goal. I use this same approach when it comes to my accomplishments." Alex spent 10 years working to achieve scouting's highest rank of Eagle Scout with the Boy Scouts of America. He also served on both the state and national boards for FBLA, which he describes as a "huge accomplishment for someone that used to be a nervous wreck when he would step in front of a crowd." Alex says, "I am proud of all these accomplishments because they have defined who I am."
In high school, Alex didn't really consider himself a very "technical person." He says, "Though I was very interested in CTE fields, I had a hard time understanding various concepts, and the skills required to achieve in a technical field. Nevertheless, I was determined to overcome the learning curve."
In 2015, Alex won the FBLA-PBL/NTHS Scholarship, and things began to change for him. "Receiving the scholarship from NTHS did two major things for me. First, it showed me that someone believed in me, and encouraged me to pursue a degree in a CTE field. Second, it gave me financial relief, so that I could spend more time focusing on school, and not stressing about paying tuition. I became so passionate about my field of study, that I decided to pursue a graduate degree with a Masters."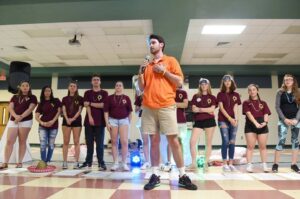 Alex credits his progress to the hands-on training he received in CTE. "Career and Technical Education is not only important to an individual's success, but in many cases, can be a deciding factor. As someone who has gone through numerous job interviews, as well as conducted interviews myself, I can say that employers are searching for people who have soft and hard skills, but also the ability to learn further."
"I believe that CTE prepares students in soft and hard skills, but they also inspires students to learn more about their fields. It goes back to the concept of practice. Practice is used as a trainer in not only sports, but in life. You turn weaknesses into strengths through practice. You perfect a craft through practice. In football, memorizing the playbook is only going to get you so far, but going out and practicing the plays will get your further. This idea was instilled into me through CTE, and it is what has best prepared me for work in a technical field."
Students like Alexander are the reason NTHS and our partners at FBLA-PBL do what we do, and we're honored to be a part of his journey as he works to change the world!
The NTHS/FBLA-PBL Scholarship is currently accepting applications until April 1st, 2020. For more information on this scholarship, as well as our other scholarship opportunities, click here.