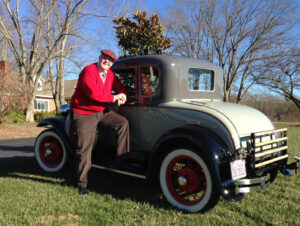 After many years of committed service and dedication, C. Allen Powell, co-founder and Executive Director of the National Technical Honor Society (NTHS) has announced he will be retiring in the near future.
Mr. Powell has served in his role since December of 1984, when he, the late Jon Poteat, and Poteat's wife, Patricia, established the National Vocational-Technical Honor Society (now the National Technical Honor Society) in South Carolina. He has faithfully led the non-profit educational organization in growing from one South Carolina chapter to over 4,500 member schools and colleges all across the country and abroad during his 35 year tenure.
Under his leadership, NTHS has become a major scholarship source for high-achieving Career and Technical Education (CTE) student-members, and has awarded over $2 million in scholarships to date. Throughout his career in education, Mr. Powell has dutifully championed the benefits and advantages of CTE and training in skilled trades, and leaves behind a remarkable legacy in the organization he was fundamental in founding and
developing.
The NTHS Board of Directors states, "We extend our heartfelt congratulations and gratitude to Mr. Allen Powell for his 35 years of selfless service to students in the technical programs across the United States. Mr. Powell and his co-founders, created a significant model of distinction that honors the hard work, sacrifice, and demonstrated potential for the growth of students at both secondary and post-secondary levels of education. We will forever be grateful for his leadership, insights, and influence on Career and Technical Education and the recognition the NTHS affords these scholars and craftsmen!"
"Big Al" plans on spending his retirement visiting his grandchildren, tinkering with antique cars, duck hunting, and gardening with his wife of almost 52 years, Polly.