The staff at NTHS is eternally grateful for the hard work, perseverance, and effort all our Advisors pour into their roles as NTHS leaders who are developing and inspiring students on a daily basis. We know that we could not continue our mission to honor Career and Technical Education (CTE) students across the nation without their constant support and dedication.
Each month, we like to recognize one of our outstanding Advisors who has been nominated by their peers, students, family, or NTHS colleagues for the NTHS Advisor of the Month. If you would like to nominate someone to be featured as our Advisor of the Month, click here to let us know!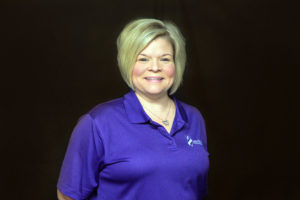 This month, we'd like to introduce you to our friend, Heather Wargo.
Heather has been working in education for 14 years. She's currently serving as an educational facilitator at Berks Career and Technology Center (BCTC) in Oley, PA, where she functions as the primary point of contact with assigned districts coordinating resources to support the educational process for each of the Special Needs Population students enrolled at her school. She's also been the Advisor for her school's NTHS chapter for 8 years now.
We recently caught up with Heather, and asked her a few questions so we could get to know her a little better…
Why is Career and Technical Education important to you?
Career and Technical Education (CTE) is important to me because a career and technology-based education helps students to be more than just average. CTE gives students what's needed to succeed in life: hands on technical skills, academic skills, and employability skills. Students are a step ahead. No matter what their future holds, whether it be college, or the workforce, CTE will help prepare them for that future. Students build a solid foundation in not only their academics, but also hands-on technical experience and know-how. For me, CTE takes on a deeper meaning of importance. Unfortunately, when I was in high school, "Vo-tech" was never even mentioned or discussed as an option for my future. To this day, I feel as though I missed out on an incredible opportunity. Thankfully my brother attended a career center for carpentry and excelled with his amazing work ethic. He was actually inducted into the National Technical Honor Society during his junior year, before I even knew what this group was all about. Our family was, and still is, proud of Eric's work ethic, achievements, and dedication to his trade. Unfortunately, my brother passed away the summer before his senior year in a tragic car accident. Since then, I have made it my own personal goal to promote and encourage CTE in any way possible. Three years later, I started at BCTC, and was given the honor to be the NTHS Advisor to our chapter. It is a privilege to be an Advisor in honor of Eric, and how proud he was of CTE and the trades.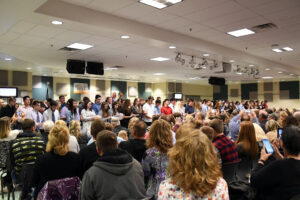 The situation with the COVID-19 pandemic and the subsequent school closures our nation has faced is unprecedented. How have you and your school made efforts to continue engaging and educating your students while they are home?
This certainly have been unprecedented times, and it was incredible how my school continued teaching and engaging our students pretty much the moment schools closed. Our entire BCTC staff participated in 3 days of In-service training to utilize the Schoology platform, ensuring we continue to engage and teach our students. It was inspiring to see all the BCTC staff's dedication to giving our students the best instruction possible, and letting them know we are here to support them every step of the way. The instructors continued to deliver lessons and assignments virtually to students, interact, get creative when it came to projects, and make this new "normal" as fun as possible. BCTC did not skip a beat. We came together, all departments, and spearheaded this online learning environment. We communicated daily with the students and families, and they appreciated it. I am fortunate to be part of this great group of educators who rose to the occasion, ensuring our students continued to receive the education they deserve.
Millions of students across the nation have had their education disrupted over the last few months. What advice would you want to give those students, and what can they be accomplishing and focusing on during this time?
One key phrase that I think is important for all students across the nation to remember is "This too shall pass." We will get through this, although some days it seems very difficult. We will all be stronger because of this. You will look back and know you have grown because of this. I encourage you to direct that growth; focusing on the positive will play an instrumental role in how you handle adversity in the future. Beyond that, I'd like to reinforce the effect that comes from the simple pleasures in life. I've learned that this world of ours is meant to be enjoyed. Learning a new skill or hobby, enjoying nature, hiking, fishing, or simply going for a walk really helps rejuvenate your soul.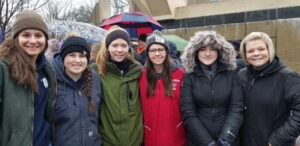 Many graduation ceremonies across the country have been cancelled, delayed, or moved online. Their final school year did not end quite like any of us thought it would, and the Class of 2020 has many unique challenges to face right now. What is your best advice for them?
"What lies behind us and what lies before us are tiny matters compared to what lies within us." — Ralph Waldo Emerson. You are feeling disappointed and let down. The culmination of all of your hard work is not at all how you imagined it to be. You did it! You graduated! But somehow it doesn't feel how you thought it would. People will tell you that it's not that important in the grand story of your life… That it stinks, but your path in life will go on undisturbed. They are wrong. It IS important, and what you do with this loss will help sculpt the person you are. You have gone through something no other graduating class has gone through, and you have the opportunity to be stronger than ever because of it. Embrace it; let it focus you on your goals and ambitions because you have seen how quickly this world can change. Know that you are stronger and more determined because you have this chapter in your story.
As the leader of your school's NTHS chapter, what accomplishments (yours or your students') are you most proud of?
During my time as an Advisor, I have witnessed many inspiring accomplishments. I am amazed at how much our group has grown in size. We started out inducting around 20 students, and this past November, we set a new record of 70 new inductees! We've improved our ceremony and attendance from our districts as well. It's an attribute to the fact that better quality students are attending BCTC, students who are proud of their skills and talents. I'm proud of having several students win Jon H. Poteat Scholarships, and use those funds to further their trade and technical education. Writing many letters of recommendation to help students get accepted into college or jobs has been very rewarding. Every year we take an end of the year trip to celebrate our students and their hard work, and have created some fun memories over the years traveling to places such as Washington DC, New York, Philadelphia, and Hershey Park. It's a wonderful experience to see many of these students enjoy these places for the very first time. Another great accomplishment I take pride in is taking a group of students to our leadership conference every year, where they can participate in meeting students and employers in their trade and network with them. We certainly have accomplished a lot over the past 8 years.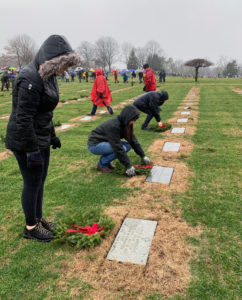 Have you done any activities, projects, campaigns, and/or community outreach with your NTHS chapter that you feel were successful? Tell us about them!
We have done some very successful projects and activities over the years. We have donated time and money to a local multi-service center who help the homeless, and contribute to many in the area. Our tree for the Festival of Trees is always a popular addition and helps bring in a lot of donations for their cause. The BCTC NTHS chapter has done food collections for local food banks; school and medical supply collections for students going on mission trips; hat, glove, and scarf drives for the homeless as well as bedding and personal supply drives for the homeless. Students have gone to local nursing homes to cheer up the residents, doing arts and crafts and playing bingo. Last year, BCTC celebrated 50 years, and the NTHS students hosted a successful basket raffle that raised over $3,000 for all of our CTSO's. One of the accomplishments I am most proud of took place last December on a cold rainy Saturday. A small group of dedicated students, myself, and my family attended the local Wreaths Across America ceremony in Fort Indiantown Gap. They stood in the pouring cold rain for two hours along with thousands of others. For these students, this experience felt like a privilege. The warm glow of love and patriotism overpowered any chill that mother nature could bring. These brave men and women served our country so that we could have the freedoms that we have today. It was exhilarating seeing so many people making the choice to honor these heroes in whatever way they can. These NTHS students make us so proud, representing what it's all about. That was one of my proudest moments as an Advisor!
Tell us a little about you… Your family? Your pets? Your hobbies and interests?
I have been at BCTC for 9 years, where I work as an educational facilitator. I clearly love what I do, considering I commute 47 miles one way every day! I am happily married to my amazing husband, Sean, for seven years. He is a drafter by trade. We have a beautiful daughter, Hannah – who I tell on a daily basis that she will most certainly be attending a CTC in her future! We have a sassy beagle named Sophie, and we live in McAdoo, PA. My mom, Kath, is a nurse and father, Rick, is a plumber by trade, and he works for Fegley Oil Company. They both attended Vo-tech schools, where they learned all the skills necessary to fix anything and everything at any time. Their work ethic and determination has encouraged me throughout life. I enjoy all our fun family adventures, experiencing all life has to offer. I enjoy biking, nature, the beach, photography, and just cherishing every moment. Life is very precious.