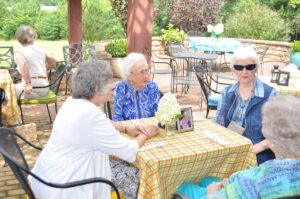 Frances Haynes Powell, passed away a few weeks after her 100th birthday. That's 35,600+ days on earth, fully alive and excited living every day to the max…a remarkable little lady so full of love and joy! I am so very fortunate that she was my Mom!
Her last days were spent in a retirement home at the Presbyterian Community Home (PCSC) in Clinton, SC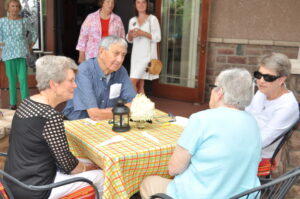 where she made scores of friends, enjoyed her art, traveling, frequent visits with her family, and living every day to the fullest, in joy.
In August of each year, Mom and a bus load of her fellow residents made their annual trip up to North Carolina to enjoy a play here at the Flat Rock Playhouse, the state theater of NC, and to enjoy a luncheon before going on the afternoon matinee. For years the luncheon had been held in the home of a local, retired minister, but things suddenly changed a few weeks before their trip when the reverend passed away.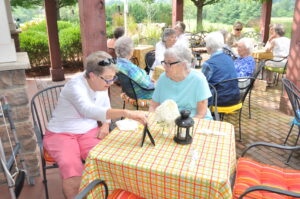 Without skipping a beat, Mom informed the PCSC gang not to worry, her son and his magnificent staff at the beautiful NTHS facility, only a mile or so from the playhouse, would be "delighted" to host a very fine luncheon. Shortly after her announcement, she kindly told me that she "volunteered" her son and the NTHS team. So, I'm thinking I've been had. How do tell a ninety-something mother no way? Well, I was persuaded, and I'm so happy I went along. It's been a joy for me and our team every year!
At her 100th birthday celebration, she made me promise to continue the tradition, and in her memory the PCSC luncheon carries on, and I loved it!
C. Allen Powell
Executive Director