From the ACTE's Policy Watch yesterday:
"ACTE's work and that of other CTE advocates and stakeholders has paid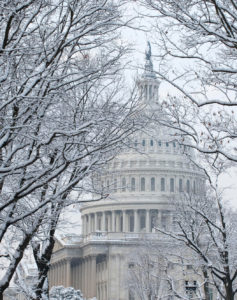 off! Last night, Congress released text of the long-awaited omnibus appropriations bill to fund federal programs for the remainder of Fiscal Year (FY) 2018, and Perkins Basic State Grants will receive a $75 million increase if the omnibus is enacted! This is the first increase in a number of years for Perkins (the Trump Administration's FY 2018 budget actually requested a 15 percent cut to the state grant program) and it is a strong sign of the growing support for CTE on Capitol Hill.
… Overall, the omnibus includes $1.3 trillion in federal funding and addresses many priorities of both parties. Early analysis of the bill shows a $3.9 billion increase in discretionary funding for the Department of Education, and a $192 million increase for discretionary funding for the Department of Labor. In addition to the Perkins increase, other notable increases include:
Student Support and Academic Enrichment Grants (ESSA Title IV-A) – Increased $700 million, to $1.1 billion in its second year of funding. This program can provide funding to CTE programs, particularly in the areas of career exploration and college and career guidance, technology and STEM.
Pell Grants – Increases the maximum Pell grant by $175, to a total of $6,095.
Work Study – Increased $140 million, to $1.1 billion.
Apprenticeship Opportunities – Increased $50 million to a total of $145 million."
The bill passed the House yesterday, passed the Senate early this morning, and it has gone to President Trump's desk for either signing or veto. Although the President threatened to kill it over a lack of an immigration solution this morning, major news sources are now reporting that he did move forward and sign the bill just this afternoon.
This is a huge win for CTE across the country!
To keep updated on this, as well as other CTE related issues in today's politics, check out the ACTE Policy Watch.