For each NTHS member, advisors receive: a professional membership portfolio; membership certificate and ID card; white graduation tassel with NTHS logo drop; lapel pin; window decal; diploma seal.
Members can access student benefits on our website, and utilize general and customized letters of recommendation to help compose impressive resumes. In addition, members have access to resources and benefits and are eligible to apply for NTHS Scholarships.
Over $300,000 will be awarded in 2020, and over $2 million has been awarded in scholarships to date!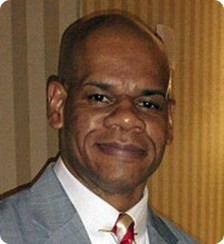 "NTHS has added an outstanding, new dynamic to my school community. I directly get to extend the professionalism and leadership that is a staple of my program - and all CTE students within the school have the opportunity to be recognized locally and nationally as tomorrow's leaders."
Alexander C. Bell
NTHS Advisor
Thomas A. Edison CTE High School
NTHS Board of Directors