Your Connection to Excellence in CTE.
Fund Your Future:  Apply by May 31!
Each year, NTHS awards 250 scholarships of $1,000 each in honor and memory of our co-founder, Jon H. Poteat.  Any currently enrolled NTHS secondary or postsecondary members of an active chapter may apply.  Applications must be received by 11:59:59 PM EST May 31.
It takes less than 60 seconds to apply for the JHP Scholarship!
Two hundred fifty $1,000 scholarships are available to currently enrolled members. Follow the 5 quick steps on the to apply!
Pro Tip #1 - Your username is the email you signed up with originally. 
Pro Tip #2 - Use the "Forgot Password" option if you have never logged in before or have forgotten your password.
Pro Tip #3 - If you can't see the yellow "Apply Now" button below the check box on the JHP Scholarship Disclaimer, hit "Ctrl - (minus)" or "Command - (minus)" to zoom out.
Don't Forget Graduation Essentials!
Make sure you can show your honor when you walk across the stage, whether in-person or virtually.  Get your graduation regalia today!
Class of 2021: Show Us Your Honor! 
You've worked hard for it, now it's time to show it off!
Send us pictures of you rocking your NTHS graduation regalia and we'll highlight you on all of our social media platforms! 
You will also be featured in our NTHS 2021 Graduation Celebration!
We will randomly select one student to win a FREE NTHS T-Shirt!
Submit your photos by June 1.
More Scholarship Opportunities 

The NTHS Career Readiness Portal is an outstanding member benefit add-on that will help students prepare for their next step, be it college or career.  For just $5 annually, students get access to the incredible benefits listed here.
In addition to exploring careers, earning micro-credentials, and exploring postsecondary institutions, students can search a database of nearly 24,000 scholarships.
As an student, you can reach out to your advisor to gain access through your chapter, or you can purchase it individually. Check it out today!
For May, we honor our outstanding advisor, Mrs. Meredith Ayala, the Academy Counselor at West Potomac Academy. 
Click here to nominate a deserving advisor.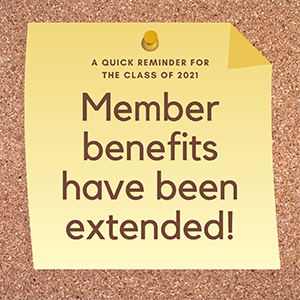 Benefits Extended for Class of 2021
NTHS has extended member benefits for anyone graduating in the class of 2021 for one full year beyond their graduation date. You can read full details here.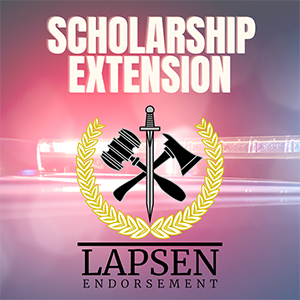 Submit Endorsements By May 31
Law & Public Safety students submitted to receive the LAPSEN Endorsement by May 31 are automatically entered for a chance to win a $500 scholarship.  Contact your advisor about getting the endorsement.
Our monthly eNews is sponsored by our corporate partners,
and a portion of all proceeds help support our scholarship programs.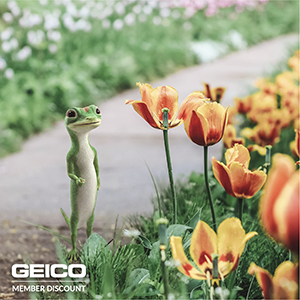 GEICO NTHS Member Discount
Did you know Advisors, Members, and friends of NTHS could qualify for a discount on auto insurance with GEICO?  Get your FREE quote today and start saving!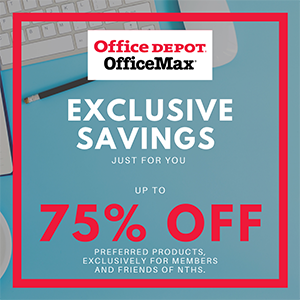 Office Depot NTHS Member Discount
Receive up to 75% off preferred products when you use your exclusive NTHS discount card. Office Depot and Office Max carry all your school supplies, so get yours today!  
Copyright © 2021, National Technical Honor Society. All rights reserved.

You are receiving this email because of your expressed interest in NTHS.
If you do not wish to receive further communication, please click unsubscribe.