Is your school closed? Are you trying to decide how to move forward with the new NTHS members you planned on inducting this year?
We put together some quick and easy tips on how to make sure your new NTHS inductees get the honor and recognition they've earned whether school is in session or not!
Remember, New Student Members are Eligible for Benefits Now
Once you've officially submitted your students online, your new members are immediately eligible for all member benefits NOW. They don't have to wait until they've participated in an induction ceremony to access their membership benefits.
Complete your submission now, and give your new members immediate access to:
Apply for scholarships
Request customized letters of recommendation
Access our partner discounts, and more!
Hold a Virtual Induction
Your school might already have online conferencing software in place, but if it doesn't, we've got several tools listed below to allow you to hold a virtual induction ceremony. You can still have guest speakers, or include audio/visual enhancements, and you can do it all from the comfort of everyone's home! You could even invite our Executive Director to speak at your virtual ceremony!
Here's a sample of a virtual induction, using the templates below, from NTHS Advisor Kim Goodman at Carroll High and Senior High School in Southlake, Texas:
Here is another sample virtual induction from East Valley Institute of Technology.
All options below allow video and audio conferencing and screen sharing, and participants and the host can talk with and see each other in real-time.
You can have different students or guests speak to the audience from their own remote location.
Only those logged in can see.
Your meeting can be recorded and posted to websites or social media later.
Some are free, some have limited free features, and some are paid.
Free Conference Call (FREE)
Invite up to 1,000 participants in video conferencing for free.
Zoom (FREE)
Up to 100 participants with a 40 minute time limit. You can increase participants and time limit for $14-$20.
Cisco Webex (FREE)
Up to 100 participants.? Webex is offering free access for teachers and students during the Coronavirus pandemic.
GoToMeeting
Up to 150 participants for $14 for 1 month or $19 for 250 participants.? Free for only 3 participants.
These options are ideal for one-way communication (i.e. you want to share a message with your students/parents, read names of those being inducted, etc.).
All speakers/presenters would need to be in the same location.
All options allow the presenter to address an audience online.
Can be public to anyone.
Facebook Live (FREE)
You must have a Facebook account in order to host a live event.
YouTube Live (FREE)
You must have a YouTube account, and it must be verified through a phone number.
Celebrate Students Online
We've created a host of FREE customizable NTHS templates for you to use to recognize your new members online, both as a group or individually.
If you post any of these graphics or videos to social media, make sure to tag us and include #NTHSvirtualinductions, so we can celebrate along with you!
Image and Graphics Package
NTHS has created several templates in Canva that will allow you to add your own images and edit text to easily export and recognize your students online!
Canva is a free online tool that allows you to create images for social media, posters, flyers, videos and more.
Create a free account, and you can customize our templates to make sure you honor your students the way you want to!
Share these images of your students, their names, their class, etc. to recognize them individually, or as a group, on your school website, social media platforms, and more!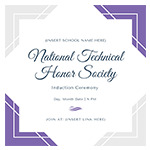 Formal Digital Induction Invitation
Post it online, email it, or share it with anyone you would like to invite to your virtual induction.
Digital Induction Ticket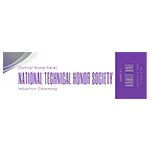 Send students and parents a virtual admissions ticket, or use it to promote your virtual induction ceremony.
Individual Student Recognition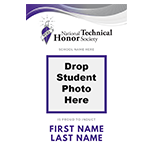 Drop photos of your students into the boxes to recognize them online.? They can use it on their own social media accounts too!
Digital Inductee List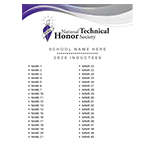 Share a list of your inductees online or in print.? If you have more students than are listed, just change font sizes or add pages.
Student Stat Card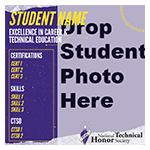 This can be fun to have your students complete for themselves as an assignment. It can serve almost as a resume badge.
Basic Zoom Background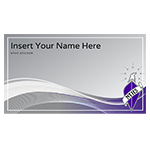 Teaching classes online?? Customize our official NTHS Zoom background and add some flare to your virtual classroom.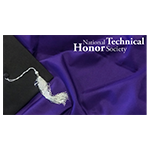 Mortarboard & Tassel Zoom Background
Give your Zoom conference calls an extra "pop" with this NTHS graduation themed background!
Receiving and Making Membership Fees
Does your school have a PayPal, Venmo, or other electronic payment account? Get permission from your administration to have students submit their membership payments to your school electronically. The school can then submit the full payment to NTHS.
RevTrak
Many school districts are using this platform to easily accept online payments for any student fee.
Venmo
A digital wallet that lets you make and share payments with others using a credit card, debit card bank account, and more.
PayPal
A worldwide online payments system that supports online money transfers or credit card payments and serves as an electronic alternative to traditional paper methods like checks and money orders.
NTHS can take both PayPal or credit card payments from schools or Advisors for all membership orders.