Your Connection to Excellence in CTE.
Celebrate the Holidays and Your CTE Students

We can only imagine the tremendous amount of work that you have put in to making sure that each student gained the knowledge and skill that they need to prepare them for their futures!
As always, we are here for you, and NTHS wouldn't be the organization it is without all of you!
We give you our heartfelt thanks and very best wishes for a wonderful holiday season.  
It's time to celebrate the hard work that you and your students have put in to make the absolute best out of a challenging year.  Below are a couple easy ways to engage your members before the semester ends and to celebrate together.

For Current Members - Have a Virtual Chapter Holiday Celebration 
While just getting together via a video conferencing platform can be a great way to connect, below are some ideas for activities you can do virtually to have fun and engage with others.

For New Members - Hold a Virtual Induction
The NTHS Virtual Induction Tool Kit

can help you launch your virtual induction in no time at all.  Get your favorite videoconferencing platform ready and use these free resources to induct today:

Custom Member Templates

Customizable Powerpoint

Customizable Script 

and more!
Here are couple of examples of virtual inductions.  One is 18 minutes and the other is 8 minutes, no time is too long or too short, it's what works best for you and your students.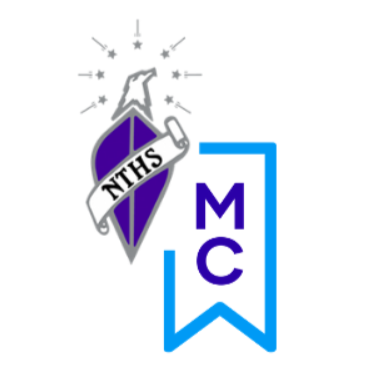 Something MAJOR is Coming!
NTHS has partnered with MajorClarity, a career and college exploration program, to provide members with the opportunity to add access to the MajorClarity platform and co-develop an Employability Skills micro-credential.  Through this partnership, NTHS members, for an additional $5, will be able to access resources to explore career pathways, develop their employability skills, find educational opportunities, earn micro-credentials, connect with employers, and search over 23,000 scholarships.
Look for more information coming in January of 2021.  Read the Micro-Credential press release here.  
Advisor Reward Opportunity
Any advisor who submits members between Aug. 1 - Dec. 31, 2020 will be entered into a drawing for a chance to win one of five prizes of $300, $200, $100, $50, and $25. 
Reminder - 2020 Graduate Member Benefit Extension
Any NTHS member graduating in 2020 will have their member benefits extended by one year. If you have students graduating in December, there is still time to induct them and they will have until December of 2021 to use their benefits.  
Upload members with the New Member Upload Tool
The national headquarters will be closed Monday, December 21 through Friday, January 1 to celebrate the holidays and to get ready to work with each of you to help empower our CTE students throughout 2021.  We look forward to serving you when we return in the new year.  We wish each of you a very Happy Holiday Season!

Advisor of the Month: Sheila Baftjari

Sheila has been serving as an NTHS Advisor for 2 years now and believes that CTE and NTHS help students widen the scope of opportunities in the lives of students.  Would you like to submit the name of a fellow NTHS Advisor to be featured as a future Advisor of the Month? Click here to send us your nomination today!

Our monthly eNews is sponsored by our corporate partners,
and a portion of all proceeds help support our scholarship programs.
GEICO NTHS Member Discount
Did you know Advisors, Members, and friends of NTHS all qualify for a discount on auto insurance with GEICO?  Get your FREE quote today, and start saving!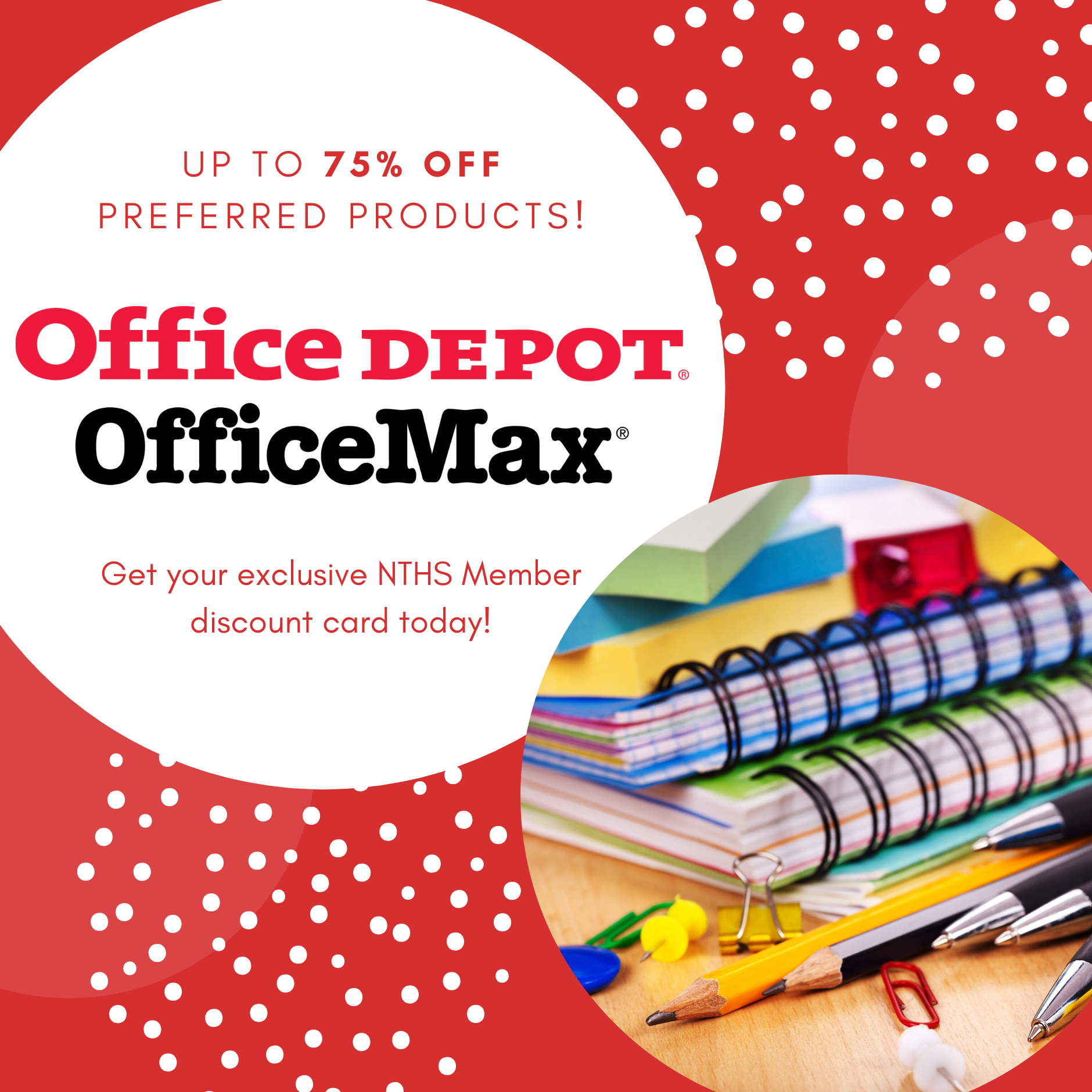 Receive up to 75% off preferred products when you use your exclusive NTHS discount card. Office Depot and Office Max carry all your school supplies, so get yours today!  Get up to an EXTRA $50 OFF with these coupons.
Copyright © 2020, National Technical Honor Society. All rights reserved.

You are receiving this email because of your expressed interest in NTHS.
If you do not wish to receive further communication, please click unsubscribe.