Your Connection to Excellence in CTE.
2020 Jon H. Poteat Scholarship Recipients Announced
Out of all the scholarship programs we offer our outstanding members, the Jon H. Poteat Scholarship is the one that is the most meaningful to our organization.
Named in honor and memory of our co-founder, these 250 scholarships are awarded annually to NTHS members who consistently exemplify the seven character attributes of NTHS – Skill, Honesty, Service, Responsibility, Scholarship, Citizenship, and Leadership.
We are beyond excited to officially announce the 2020 Jon H. Poteat Scholarship winners!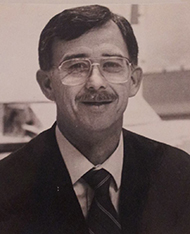 Jon H. Poteat, NTHS Co-Founder
Did any of your students miss their chance to apply for this year's JHP Scholarship? If they're in an active NTHS member your chapter, or a graduate of 2020 with extended membership benefits, they'll have another chance!
The 2020-2021 application period will reopen on Tuesday, September 1st! Visit our scholarship page for more information on this scholarship, as well as our other scholarship programs!
Celebrating the Class of 2020... NTHS Style!
We're sending out an enormous "thank you!" to everyone who helped us put together such a successful celebration for our 2020 NTHS graduates!
If you missed getting to see our Virtual Graduation Celebration premiere live on Facebook, don't worry! You can watch it now, and continue to celebrate the Class of 2020 right along with us!
Did you miss the deadline to have your "shout out" video included in our Virtual Graduation Celebration? We can help!
Post your video to your favorite social media platform, and let the Class of 2020 know how proud you are of them! Make sure your post can be viewed publicly, and don't forget to tag us, so we'll know it's there! We'd love to pass your messages of encouragement and congratulations on to all our followers!
We have all been challenged by working remotely this spring, so some things may have been overlooked. Before you begin your summer break, please make sure all your NTHS invoices have been paid. This will help prevent any delays with your next order. If you have any questions about your account, please contact us!
Advisor of the Month: Brian Winstead
Each month, we recognize one of our outstanding Advisors who has been nominated by their peers, students, family, or NTHS colleagues.This month, we'd like to introduce you to our friend, Brian Winstead, who has some beautiful words of advice and encouragement to pass on to your students. 
Carol's Corner
Advisor Tips for a Thriving Chapter
Hello, Advisors! We hope you are enjoying a fantastic summer because you have MORE than earned a break!
We just want to send a quick reminder to order your free NTHS promo items now to have on hand as soon as school is in session. Simply log in and click on the "Free Promotional Materials" tile to access the order form.
More than ever, CTE is so important and NTHS is proud to help you recognize your outstanding students and provide the materials and resources you need.
Enjoy your summer and remember that NTHS is ALWAYS here for you!
Partner Scholarship Winners Announced
We are absolutely honored and thrilled to officially announce the recipients of our 2019-2020 partner scholarship programs!
Keep an eye on our social media as we'll be releasing the names of the remaining winners of our partner scholarships next week!
Congratulations to all our exceptional 2019-2020 NTHS scholarship recipients!
Our monthly eNews is sponsored by our corporate partners,
and a portion of all proceeds help support our scholarship programs.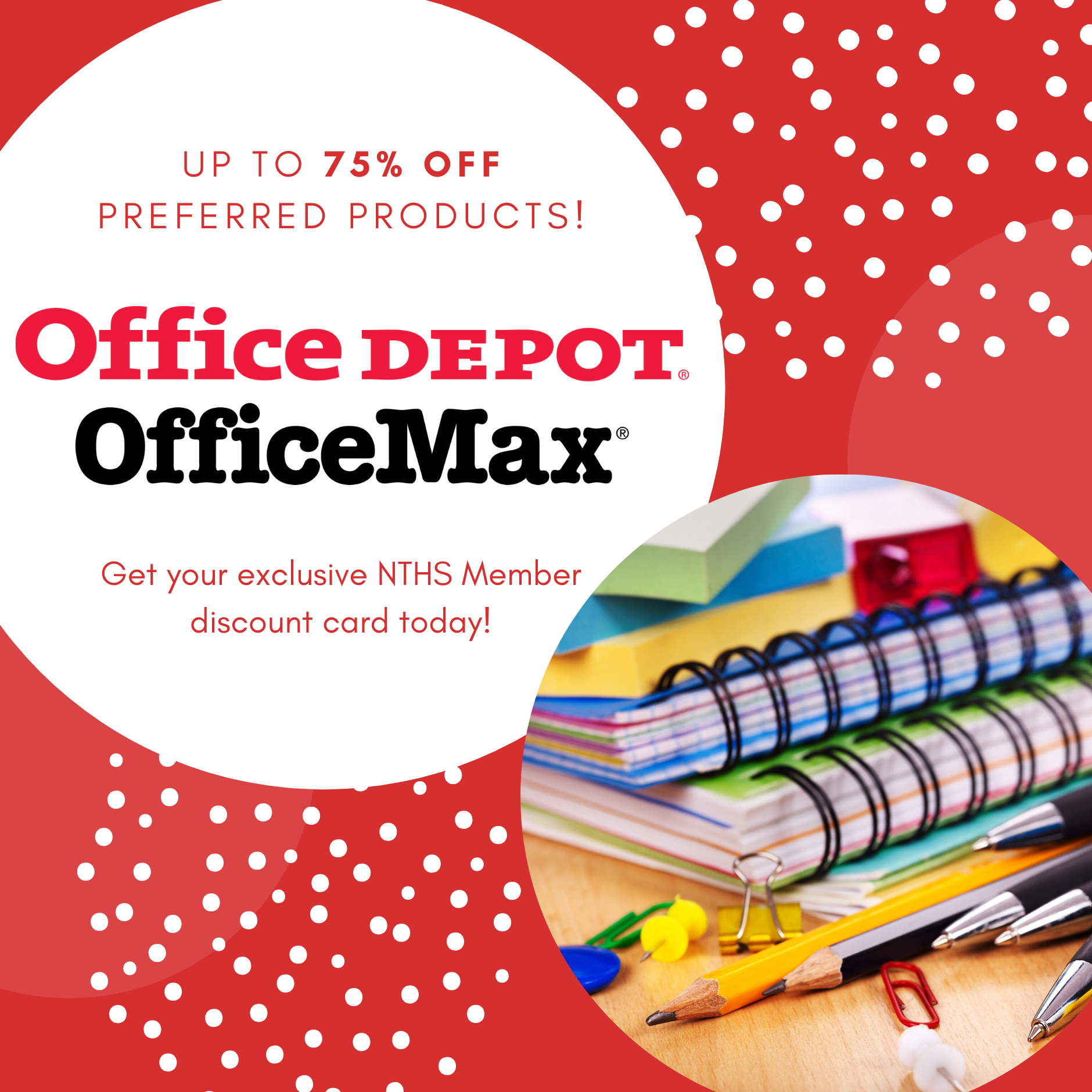 Receive up to 75% off preferred products when you use your exclusive NTHS discount card. Office Depot and Office Max carry all your school supplies, so get yours today!
Copyright © 2020, National Technical Honor Society. All rights reserved.

You are receiving this email because of your expressed interest in NTHS.
If you do not wish to receive further communication, please click unsubscribe.